Spring Beer and Wine Tasting/Adult Egg Hunt in Plainfield
4/11/2014, 7:26 a.m.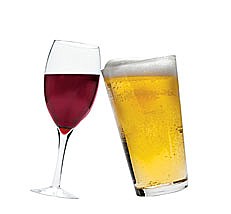 The Friends of the Plainfield Park District Foundation will host its 4th annual Spring Beer and Wine Tasting from 7 to 10 p.m. Saturday, May 10, at 25151 119th St. (corner of 119th Street and Normantown Road).
Those attending will have the chance to taste different wines and beers. There will be an Adult Egg Hunt at 8:30 p.m. Entertainment and raffle prizes will be available throughout the night. Funds raised will help subsidize various Plainfield Park District events and fund Foundation scholarships for families in need within the Plainfield Park District.
Tickets are $25 per person in advance or $30 per person at the door. Tickets can be purchased in advance at the Plainfield Park District Recreation/Administration Center, 23729 W. Ottawa St. or from any Foundation member. Tickets can also be purchased in advance online via the Plainfield Park District registration page at www.plfdparks.org using program #64411A2.
For more information on Plainfield Park District programs and events, call (815) 436-8812, visit www.plfdparks.org, sign-up for our e-news updates, like us on Facebook, and/or follow us on Twitter.
For news media inquiries, contact Senior Designer Corinne Vargas at (815) 439-7940 or email vargas@plainfieldparkdistrict.com.