Forest Preserve District to host Community Volunteer Workday
4/14/2014, 7:45 a.m.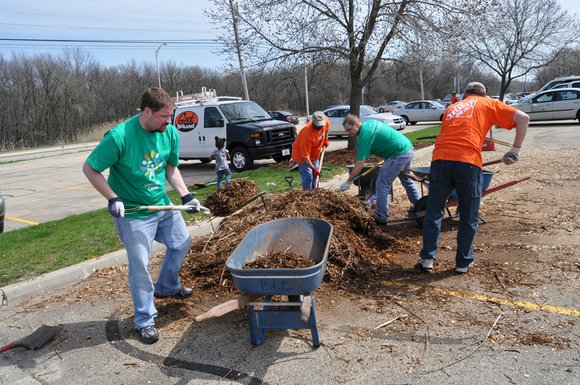 Will County residents are invited to make a difference on Earth Day weekend by volunteering to clean and improve a preserve during the Forest Preserve District of Will County's "Community Volunteer Workday."
This year's workday will be held from 8 a.m. to noon on Saturday, April 26, at Whalon Lake preserve, which is located in Naperville and Bolingbrook. Businesses and individuals are invited to participate. Volunteers will assist with trail maintenance, brush clearing, rubbish removal and wood chipping. The work will benefit native plants, wildlife and the community.
Employees from Comcast, JULIE Inc., Saratoga Food Specialties, Bill Jacobs Auto Group, BMO Harris Bank, Enbridge Energy, CITGO Lemont Refinery, CARCARE Collision Centers, Exelon Generation, ExxonMobil Pipeline, TransCanada and Homer Tree Service, are expected to join other volunteers to help out.
Participants will contribute time and effort toward improving the preserve in celebration of Earth Day, Comcast Cares Day and JULIE's Safe Digging Month. A continental breakfast and lunch will be served to all volunteers courtesy of Comcast.
Registration ahead of time is recommended, but volunteers can also register on April 26 starting at 7:45 a.m. To register or get more information about the volunteer workday, call (815) 722-9387 or e-mail kmuentnich@fpdwc.org. Whalon Lake preserve is located on Royce Road, west of Route 53.
For more information about the workday and other volunteer opportunities, visit www.ReconnectWithNature.org.