Mayor to nominate someone to fill vacant 4th District council seat
Rex Robinson | 4/14/2014, 7:22 a.m. | Updated on 4/15/2014, 10:02 a.m.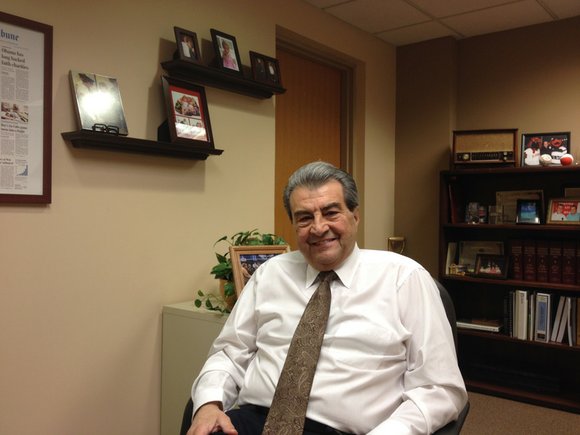 Joliet Mayor Tom Giarrante, sticking to a pledge he made weeks ago, plans to nominate someone to fill the 4th district council seat left vacant when Susie Barber resigned due to health reasons.
The mayor is expected to make the nomination at Tuesday's city council meeting scheduled for 6:30 p.m.. Giarrante has not yet named the person he has nominated.
Once the mayor announces the candidate he has selected, the city council will then vote on that selection. The council has 30 days to make a decision on the mayor's appointment. A simple majority must concur for the appointment to take effect. If the nomination fails to receive a simple majority, Giarrante would then nominate a second qualified person. Once again, the mayor and city council have 30 days to act on the nomination in open session.
If the second nominee fails to receive a simple majority, Giarrante may than make a "temporary appointment" of either the first or the second nominee. Council concurrence is not required for this appointment. The temporary appointment remains in effect until another mayoral nominee receives a simple majority or until the position is filled via election.

Based on the timing of Barber's resignation, the next election for the District 4 councilman seat will be the April 7, 2015, general election.
Barber submitted her letter of resignation to the mayor on March 5, citing health reasons for stepping down. She had not attended a city council meeting since last summer due to health problems.