Bettye Gavin appointed to fill vacant Joliet Council seat
Gavin to fill out remaining term of Susie Barber who resigned in March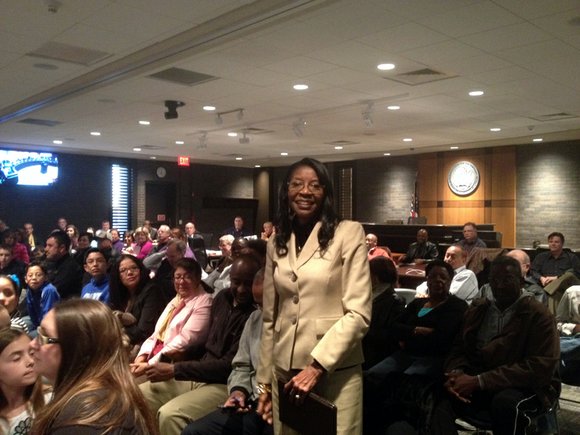 Longtime Joliet resident and Forest Park Community Center Director Bettye Gavin can now add 4th District City Councilwoman to her resume.
Gavin received unanimous approval from the city council on Tuesday after Mayor Tom Giarrante announced that he had selected her from a list of eight candidates who had applied for the position. She will replace Susie Barber who resigned from the council in March.
Giarrante said he chose Gavin because she is someone who is already very involved in the community.
"I take this position very seriously," Gavin said. "I pledge to work to spur economic development and job creation as we improve the quality of life and work toward a better Joliet. I will work shoulder to shoulder with my partners on the council and with the residents of this community to bring about a better Joliet."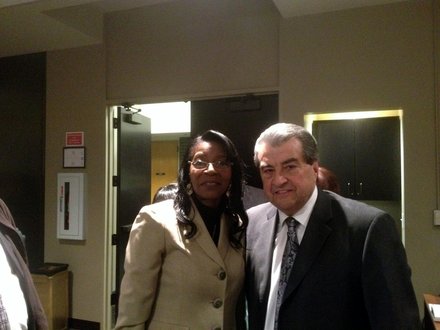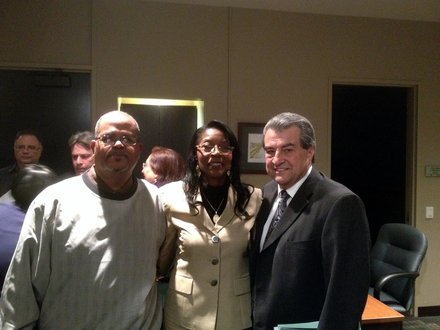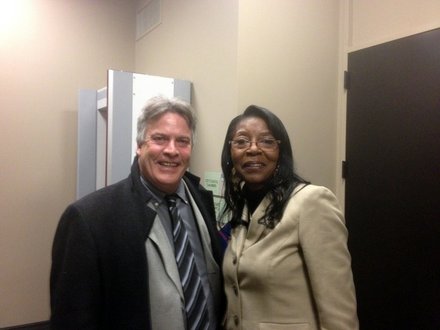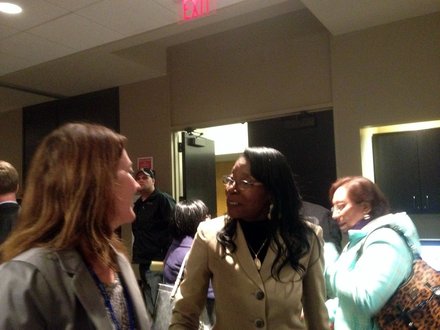 Gavin vowed to be both accountable and accessible. Barber, Gavin's predecessor, had been suffering health problems for more than a year. In August, she suffered from shortness of breath at a city council meeting and was taken away in an ambulance. She hadn't been back to a meeting since then.
Gavin said she is ready for the challenge, "ready for the ride," and vowed to meet with every community group in District 4 to hear their concerns.
City council members lauded Gavin's appointment to the vacant seat.
Councilwoman Jan Quillman said she is confident Gavin will be available and accessible to the people of the district.
"I know that you will be out there and you will make an excellent councilwoman," Quillman said.
Councilman John Gerl welcomed Gavin and said he looks forward to working with her and knows she will be great addition to the city council and a tremendous advocate for the residents of the district.
Councilman Terry Morris also welcomed Gavin, but questioned Giarrante about why council members were not made aware of the mayor's decision earlier in the process.
Councilman Bob O'Dekirk, who is running for mayor again Giarrante in the 2015 election, and Councilman Larry Hug were critical of how Giarrante handled the appointment and accused him of talking to others in the community about it before talking to current council members.

"I received a number of phone calls today from people who were concerned or alarmed about this process," O'Dekirk said. "Specifically what I found alarming is that I got a call this morning from a former city council member who told me about this appointment. I'm not sure why former members of the city council know more about the business of the city than the city council?"
Councilman Larry Hug said he too received phone calls earlier in the day about Giarrante's plans to appoint Gavin to the post. Also, Hug said he walked in on the mayor meeting with area pastors and discussing the appointment with them prior to the city council meeting.
"Let me be the first to say that Bettye Gavin was a fantastic choice, but the process was corrupted, the cloak and dagger was disturbing and even a broken clock is right twice a day," Hug said. "I want to know why we were left out this loop when so many people weren't…? Do we need a council anymore or do you have it all under control?"
"It's my appointment and I advertised anybody interested to come forward," Giarrante replied.
"You want the honest truth? I don't trust some people on this council to let things out of the box. It's happened in executive session…"
Hug snapped back, telling the mayor he should not have to ask him whether he wants the mayor to tell the truth. "You really shouldn't have to say that. Every answer you give should be the truth."
As for the names of the others who had interviewed for the position, Giarrante said only two – Cicely Michelle Martin and Michael Steward – had given the mayor the OK to make their names public.
Gavin is expected to be sworn in as councilwoman on May 6.
Rex Robinson can be reached at rex@thetimesweekly.com.