Veteran's housing proposal gets green light from Joliet Zoning Board of Appeals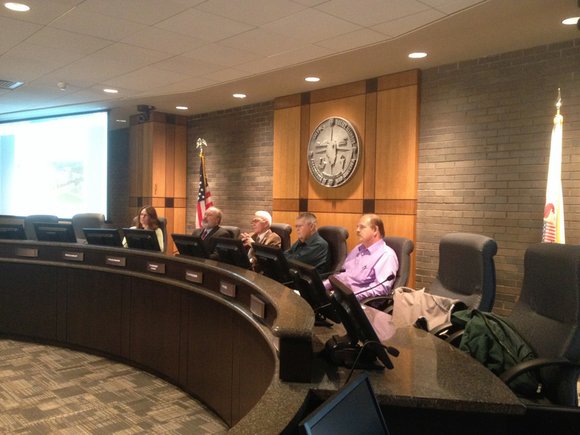 A nonprofit group's plan to bring a veteran's housing project to Joliet passed a major hurdle Thursday when the city's Zoning Board of Appeals voted unanimously in favor of a special use permit for the development.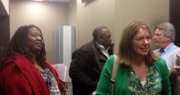 This is the second time Nancy Hughes Moyer, president and CEO of Volunteers of America Illinois, has come to Joliet with a plan to build Hope Manor Joliet, a housing development for veterans on property located at the southwest corner of Copperfield Avenue and Hebbard Street. The proposed development is in close proximity to the veteran's outpatient clinic opened last year. The property also includes the former Silver Cross Hospital. The city rejected her initial plans more than a year ago because it exceeded Joliet's zoning requirements of 10 units per acre.
This time, however, the project calls for 67 apartments spread out over four buildings with a mix of one, two and three units, a parking lot with 67 spaces, and a 4.9-acre veteran's contemplation garden with a walking path. There would be a variety of social services on hand, such as case management, employment training and support groups, as well as 24-hour security. The buildings would surround a 20,000-square-foot recreational area for the veterans and their families.
Moyer fielded a number of questions from the board about everything from the number of parking spaces proposed to how VOA screens applicants for housing. Moyer needed the approval for the special use permit from the Zoning Board and also will need a green light from the Joliet City Council on the plan at its May 6 meeting so she can submit final plans to the Illinois Housing Development Authority which would provide the estimated $13 million to $14 million in tax credits needed to fund the project.
Knowing she would have to field a number of tough questions about the project from the five-member panel, Moyer came to Thursday's meeting with Ruth Colby, senior vice president of business development and chief strategy officer for Silver Cross Hospital, Jack O'Donnell, vice president of business development for Volunteers of America Illinois, Michael Jerabek, with Worn Jerabek Architects, and Rodney Tonelli, with Ruettiger, Tonelli & Associates, engineer for the project. Colby said the Silver Cross Hospital board has agreed to sign over the property to VOA for a nominal fee if the city approves the plans.
Of the many questions asked by the zoning board, Chairman Ed Hennessy asked if the development would be strictly for veterans. Moyer said she has a long waiting list of veterans who need housing and that there are about 35,000 veterans in Will County. In order to obtain the funding from the IDHA, however, VOA must agree to allow other low-income candidates should the list of veterans be exhausted.
"It is a priority for veterans," Moyer said. "As a service provider that serves well over 500 veterans a year, our waiting list for veterans is rather extensive. We believe that with a veteran's population of well over 35,000 that we're not going to have a problem ever exhausting the waiting list of eligible veterans for the property."