Plainfield and Shorewood housing rebound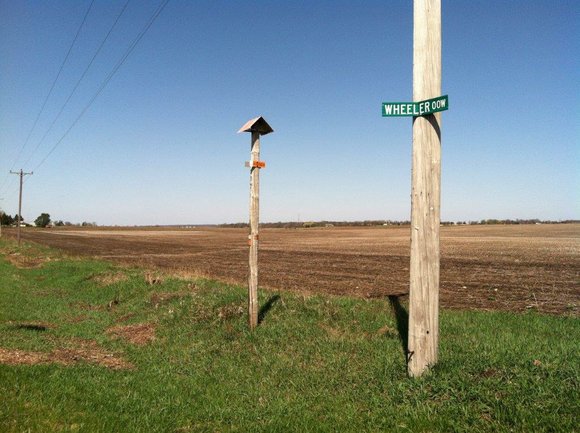 Housing construction in recent months has shown signs that it is slowly rebounding in the Plainfield and Shorewood area.
The Village of Plainfield has posted its best first quarter new home numbers since 2009 with 27 permits issued at the end of March.

Those numbers could be a good harbinger for the year to come as the trend over the past 5 years has been on the uptick. Last year, Plainfield issued 135 new home permits. That number has increased each year since the housing slump in 2008 going from a total of 66 in 2009 to 112 in 2012.
Trustee Paul Fay was encouraged by the indicators that show that home construction along with the economy are on the upswing once again.
"Housing is improving," said Fay, "albeit slowly."
In Plainfield, trustees have approved the annexation of just under 79 acres of land in Kendall County. TMJ Development plans for the construction of 183 single family homes on the Kombol property which sits west of County Line Road and south of Wheeler road just inside Kendall County.
To help move development along, the village has waived development fees for the first 5 years to help kick start the project.
The new development would sit to the northeast of the Spring Bank development along Indian Boundary Road in Will County.
Development plans call for a public park at the property's northwest corner.
In Shorewood, Mayor Rick Chapman has also seen more spring in the step of home construction with 100 new homes built in 2013, the village's best year since 2007 when 250 were built. The village issued about 50 permits in 2009 due in part to the senior-targeted Shorewood Glenn subdivision which continued to build single family and duplex homes throughout the economic downturn.
Like Plainfield, the village reduced impact fees to spur growth.
The mayor cites the reduction in those fees for attracting Ryland Homes to build in the Fields of Shorewood development on River Road between Black and Theodore. It also attracted Ryan Homes, which reinvigorated the dormant subdivision at the village's Towne Center development near Village Hall.
"Ryland Homes came in about a week later and said they wanted to buy property in Shorewood," said Chapman.
Like the fees for the Kombol property development in Plainfield, Shorewood's reduced fee schedule has an expiration date. The mayor hopes to keep builders building by extending the fee vacation after the 2015 expiration date.
Contact me with Plainfield and Shorewood area news at bralst1@gmail.com or on Twitter @BrockAStein.