Johnson-Crapo Housing Built on Myths
Marc H. Morial | 4/30/2014, 2:58 p.m.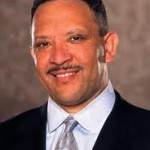 A new housing reform proposal slated for a Senate Banking Committee vote this week could accelerate the already significant post-recession decline in homeownership among communities of color and all working and middle-class communities. The bill, co-sponsored by Senators Tim Johnson (D.-S.D.), chairman of the banking committee, and Mike Crapo, )R-Idaho), the ranking member, would wind down Fannie Mae and Freddie Mac and replace them with a new agency, the Federal Mortgage Insurance Corporation (FMIC).