County reports more WNV-positive mosquitoes
After Slow Start, State WNV activity beginning to rise
8/6/2014, 6:07 p.m.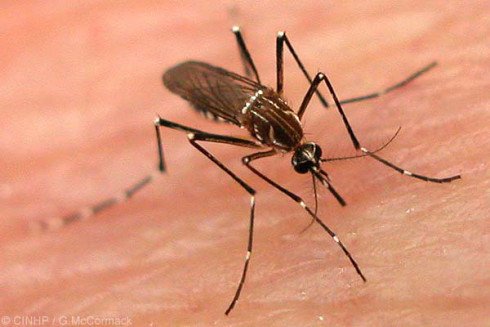 Mosquito samples collected from two Eastern Will County monitoring sites operated by the Will County Health Department tested positive for West Nile Virus (WNV), late Wednesday, July 30.
Will County Environmental Health collected the samples from sites in Frankfort and Crete July 29. As of 11 a.m. today, seven Will County mosquito batches have tested WNV-positive this summer, including five samples from sites maintained by the Health Department. Additional testing conducted by the city of Naperville accounted for the remaining two county positives.
Will is one of at least 25 Illinois counties to confirm WNV activity in birds or mosquitoes in 2014. A cool and comparatively wet early summer has limited activity across the state so far, but WNV increases have been reported. Three new counties have confirmed activity this week; at least 97 mosquito batches or birds have now yielded positive WNV results.
Chicagoland counties have reported approximately 66 percent of the state's 2014 WNV confirmations. Positives have been confirmed from Cook, DuPage, Kane, Kankakee, Kendall, Lake and Will counties. Nearly 70 percent of Illinois counties reported WNV activity in 2013.
Approximately 80 percent of persons infected with WNV will experience no symptoms, but the disease can cause serious illness and death. Symptoms include: fever, head and muscle aches, chills, vomiting, and disorientation. When symptoms do occur, they usually surface within two weeks of infection. Illinois reported 117 human WNV infections and 11 related fatalities during 2013.
The Culex pipiens mosquito often breeds in catch basins, old tires, planters, rain barrels, and other containers of stagnant water. Home owners are urged to dump containers capable of holding even small amounts of stagnant water on a regular basis, thereby depriving mosquitoes of breeding opportunities. Personal protection is also strongly advised.
When going outdoors, remember that insect repellent can deter mosquitoes. Always read label instructions before applying repellent.
The Health Department continues to collect a limited amount of birds for WNV testing. To report a dead bird at your location, or for general WNV information, telephone 815-740-7631.