Slammers split doubleheader with Evansville
8/8/2014, 8:53 a.m.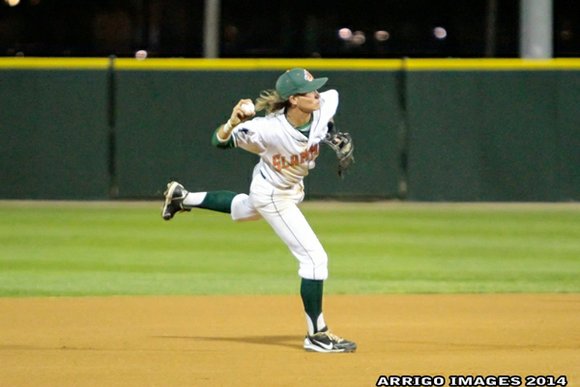 The Joliet Slammers provided this account of Thursday nights games:
The Joliet Slammers-Presented by ATI Physical Therapy-split a doubleheader in Evansville with game two ending after 1:30 in the morning on Friday. Joliet took game one 3-1 but lost the nightcap 7-5.
Game one got under way after a rain delay of over 3 hours. Matt Crim pitched a beautiful game while the offense did enough to win. Crim went five innings and allowed no runs on six hits with five strikeouts and no walks.
The Slammers broke a scoreless tie in the 4th as Adam Giacalone singled in a run to make it a 1-0 lead and an 8-game hitting streak. Josh Scheffert then walked with the bases loaded to move it to 2-0. They made it 3-0 on a sacrifice fly from Russell Moldenhauer sacrifice fly in the 5th off of Evansville starter Trevor Walch. He had come in with a 5-0 record and 2.77 ERA.

Jordan Wellander came on for the Slammers in the 6th inning and gave up just one hit and then David Kubiak entered in the 9th for the save. Grant DeBruin singled in the 5th to increase his league-leading hit total to 99.
Game two did not start until 11:33pm. Andrew Busby was very good early. Jose Velez started for Evansville and he was unhittable early as well. He struck out 9 in his four innings of work but allowed a double to Russell Moldenhauer in the 4th and Moldy scored on a Matt Weaver RBI single.
Joliet scored again in the 5th on a RBI grounder from Max Casper. The Otters finally got to Busby in the bottom of the 5th as Josh Allen singled with two outs and two runs scored to knot the game at 2-2. Busby then allowed a 2-run single from Jeremy Nowak in the bottom of the 6th to give the Otters a 4-2 lead.
Kevin McNorton came on at that point and gave up RBI singles to Phillip Wilson and John Schultz. The score became 6-2. Sam Moore came on to allow the final RBI single for Evansville. It was not the final run of the game as Joliet rallied in the 7th with a solo homer from Adrian English and then a 2-run double from Matt Weaver before having the game end at 7-5 at 1:53am on Friday.
A pair of recently released players have caught on elsewhere. Brett Zawacki has just been signed by the Gateway Grizzlies and Jose Garcia was inked by the Gary Railcats of the American Association.
The Slammers return on Saturday at 6:05pm to start a six-game home stand. There will be a classic Slammers Bobblehead give-away on Saturday to the first 1,000 fans. Slammers action this summer is broadcast live on 1340 WJOL and wjol.com. The audio/video feed of home games this season can be seen for free at independentprofessionalbaseball.com.