Ca' Di Rajo Nina-$16
Wine of the Week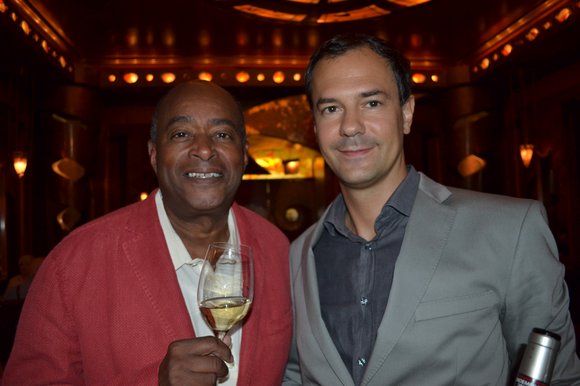 TREVISO, Italy---The resurrection of ancient and indigenous grape varieties is the new trend in Italian winemakers. Wine lovers, tired of the "usual suspects" such as Pinot Grigio and Chardonnay, are taking new delight in the complex aromas and flavors of these newly revived varietals. Thanks to the innovative scientific work of enologists at Italy's famed School of Enology in Conegliano, new varieties are being cloned from ancient root stock and are being put into production. Many are making their way to the United States. The latest is Ca' Di Rajo Nina ($16). Vinified from the Manzoni Bianco grape, native to the area of Treviso, in the Valdobbiadene Conegliano area in the so-called Raboso Piave. Officially named Incrocio Manzoni 6.0.13 as designated by the lab at the School of Enology, it creates an intense, fruity white wine that bursts with fresh fruit aromas and food-friendly flavors of honeydew melon, fresh white peaches and an aftertaste of toasted almonds.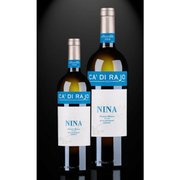 The wine is unusual for a white wine, because it has a firm lean "spine" and is suitable for aging. Like its counterparts on the red side of the wine line, it has a silky, smooth feel in the mouth and an almost creamy after taste sensation. All this and under $20!
Exporter's are preparing a full court press on the U.S. market to introduce this wine in major cities such as Chicago and a few other major cities over the coming months to introduce this luscious white wine to restaurants, wine bars and fine wine shops. "I feel that we have something extra special to offer and the time is just right for this type of wine profile to reach discerning wine drinkers in America. Younger wine lovers are turning away from the traditional Italian fare and seeking fresher, lighter approaches, even including a fusion of some exotic flavors that include elements of Japanese, Thai and even South American cuisine. Here in Italy, we've been incorporating elements of Mediterranean cuisine for centuries. You might say that Italian is the very first fusion cuisine. Now, it's not uncommon to see sushi or ceviche, with a little bit of spice added, to be served as a first course at the typical Italian restaurant table. This wine is perfect for that kind of culinary transition." Said Luce Ortoncelli, exporter manager.
It sounds like it will also be a special benefit to wine lovers who are more than happy to welcome a new visitor from Italy in the form of Ca' Di Rajo Nina Manzoni.