Friend Coaches US Junior National Team
8/13/2014, 10:12 a.m.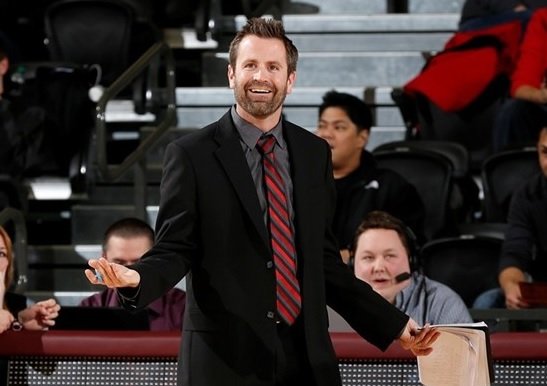 Lewis University men's volleyball head coach Dan Friend served as the head coach of the United States Junior National Team in San Salvador, El Salvador at the NORCECA U-21 Men's Continental Championships July 29-August 3.
Friend guided the USA squad to a bronze medal, defeating Puerto Rico in three sets (26-24, 25-19, 27-25). Team USA bested Puerto Rico in both blocks (13-6) and kills (34-30) in the contest.
"We had a fantastic group of young men who competed hard over eight days," Friend said. "Unfortunately we had an injury and an illness at a couple key positions so we had to have a few guys step up in different roles. But they worked hard and put us in position to medal and ultimately take home the bronze."
The squad was made up of some of the best under 21 men's volleyball players in the nation. The team included incoming Lewis freshman Mitch Perinar.
"It's always a great opportunity to represent your country as a coach and work with some of the best players in the nation," Friend said. "Mitch made an impact in several matches and it's going to be exciting to work with him in the future."
Results:
July 29- USA def Nicaragua 25-12, 25-13, 25-20 (Pool C)
July 30- Cuba def. USA 25-13, 25-16, 25-18 (Pool C)
July 31- USA def. Mexico 25-18, 25-21, 17-25, 25-11 (Pool C)
August 1- USA def. El Salvador 25-15, 25-21, 25-18 (Quarterfinals)
August 2- Canada def. USA 23-25, 25-14, 20-25, 25-22, 15-9 (Semifinals)
August 3- USA def. Puerto Rico, 26-24, 25-19, 26-24 (3rd place)