"Good Morning, Mr. Mandela" by Zelda la Grange
8/13/2014, 1:43 p.m.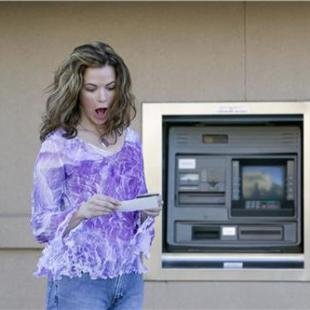 You are entitled to change your mind.
You don't have to apologize or admit you were wrong. Just act on your new convictions and, sooner or later, someone will notice your different opinions, improved ideals, and open mind.
For most of her life, author Zelda la Grange held beliefs that everyone around her shared. In the new book "Good Morning, Mr. Mandela," she explains how those tenets changed, and who led her there.
Though she was born into a "very poor" family, Zelda la Grange had it better than the black citizens of Johannesburg in 1970: as an Afrikaner "boere-meisie," she enjoyed legal privileges that came with being white.
"We were happy children growing up in apartheid South Africa ," she says, having been taught that blacks and whites never mixed. Blacks were "dangerous."
After receiving secretarial training, la Grange 's first job was with the South African government. It was a "riveting and dangerous" time then; apartheid had ended, whites feared black reprisals, and South Africa had inaugurated its first democratically-elected black President whose office happened to need a typist. Knowing very little about the man for whom she'd work, la Grange applied for the position.
The first time she met her new boss, she cried. "It was all too much," she says; perhaps because Nelson Mandela kindly addressed her in her "home language," and not his own.
Soon, Madiba (his clan name) began to rely on la Grange for everything. She read to him, helped with speeches, traveled with him, soothed his temper, and protected his time. He called her on her phone, sometimes a hundred times a day. The "same man my Afrikaner compatriots warned me against" became like a beloved grandfather to her, and she fretted over his needs and his health until the end of his life, when his office closed, she was demoted, and was denied access to his sickroom.
"I made a promise [to stick with him]," she says. "I was going to be there right to the end, even if it meant I had to stand at a fence outside his farm… when they laid him to rest. Unbeknown to me, that would be close to the truth."
We do love our saints, which is why "Good Morning, Mr. Mandela" is so interesting: author Zelda la Grange gives us a beautiful portrait of a beautiful man, but it's a picture with surprising exposure.
This intimate peek into Mandela's persona starts out with la Grange 's biography, which stages where we're going. Get past that, and the pay-off is rich: la Grange describes Mandela as having a keen sense of humor, but he sometimes engaged in mean-spirited teasing. He was generous with his time, but not always respectful of that of others. Mandela couldn't say "no" to anyone, but was prone to fits of "furious."
In other words, human, which is what makes this book so enjoyable. Yes, "Good Morning, Mr. Mandela" has its first-time-author flaws and yes, it can be repetitive, but catch that hero-as-a-man facet, and I don't think you'll mind.
"Good Morning, Mr. Mandela" by Zelda la Grange
c.2014, Viking
$28.95 / $33.00 Canada
368 pages