Shorewood considers medical pot dispensary location
Brock A. Stein | 8/13/2014, 11:07 a.m.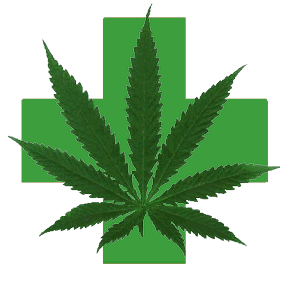 Shorewood trustees learned Tuesday night about a proposed medical marijuana dispensary that could be headed to a location in the village.
Mayor Rick Chapman said he asked representatives from Midwest Compassion Center to answer questions about the proposed clinic and Illinois law regarding medicinal pot "so the board can get some dialogue going on it."
William Hollander, a representative for the proposed dispensary on Amendodge Drive, said the business was conceived "to provide care and safe access for patients to this new medicine option, which is medical cannabis."
The state has identified 38 conditions for which patients can be treated with medical marijuana, including cancer, AIDS, glaucoma and epilepsy. In most cases, patients are suffering from debilitating pain and are out of options for other treatments, Hollander said. Three dispensaries will be approved for Will County.
"The state didn't leave any grey area," he said.
The group has identified a light industrial site on Amendodge Drive for its dispensary. If approved for a license, the group would have to obtain a special use permit from the village in order to operate, Chapman said.
The state has not yet issued licenses for any of the 60 statewide dispensaries and 22 cultivation centers. The window to apply for those licenses is Sept. 8 to 22, Hollander said.
Trustee Ed Murphy said he was concerned about the remote, "off-the-beaten-path" location of the proposed business.
Unlike a location in a traditional retail location, Hollander responded, the Amendodge site would allow more secure unloading of cannabis in a garage bay and would not be open to the general public. Only patients with a medical cannabis license from the state and prescribed by a doctor would be allowed to fill prescriptions at the location.
Other security measures would include reinforcing the structure, 24-hour camera surveillance and an on-duty guard at the door during business hours. Any cannabis on the site would be secured in a safe during off hours, Hollander said.
Trustee Cookie Kirkland said the storefront would seem to be a specialized pharmacy.
Trustees Ed Murphy and Dan Anderson expressed their support for allowing the use of cannabis for medical applications.
"I don't think we're here to pass judgment," Anderson said. "It's medicine and there are people out there who need it."
Winter salt purchased
In other business, the board approved the purchase of 1,000 tons of road salt for $92.15 per ton from Central Salt LLC in Elgin.
In July, the village learned it was ineligible for a state purchase program, where the cost of salt was about $57 per ton last year.
After the harsh 2014 winter, the village had planned to replenish its supply by increasing its standard purchase of 1,800 tons up to 3,000.
Public Works Director Chris Drey said he was still working to secure another 1,000-ton purchase from a different supplier.
Contact Brock A. Stein at Brocknewstips@gmail.com and follow him on Twitter at @BrockAStein.