Starz's hit series, 'Power,' finishes season strong, heads to Encore Black channel
8/13/2014, 10:49 a.m.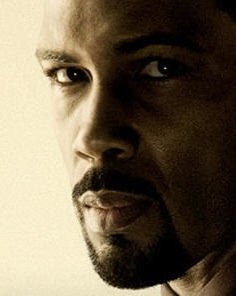 The STARZ movie channel said its original series and summer breakout hit "Power," finished strong in its season finale and has averaged about 4 million viewers per week to-date, with strong viewership among White and African-American viewers -- both male and female audiences (18-49).
The New York-based drama, which has resonated with African-American viewers throughout its eight-episode first season, will premiere to more than 10 million new households on ENCORE BLACK beginning Tuesday, August 12 at 10 pm ET/PT with a replay immediately following at 11 pm ET/PT.
"Power," with Omari Hardwick (pictured) in the starring role, will premiere one episode per week on Tuesdays at 10 pm ET/PT for eight weeks on ENCORE BLACK through September 30. Additional replays will air on Wednesdays, Fridays, Saturdays and Sundays. "Power" episodes will also be made available weekly on ENCORE PLAY.
Viewership for "Power" grew throughout the strong first season, reported Starz execs. The August 2 finale's 9PM results (2.9 HH rating and nearly 1.1 million viewers Live+SD) more than doubled the series premiere results (1.3 HH, 462K Live+SD), as the series became "appointment viewing" for its ever-increasing core audience.
"Power's" final weekend was also the best to-date. Nearly 2.5 million viewers watched the "Power" season finale over the weekend on STARZ (up more than 20% from the premiere weekend). In fact, "Power's" final weekend outpaced all recent STARZ finale weekends since "Spartacus: War of The Damned."
The freshman season of "Power" generated the largest concentration (71%) of African-American viewers of any scripted premium series since 2006. Furthermore, only HBO's "Game Of Thrones" and "True Blood" drew larger numbers of African-American viewers of any premium series currently running compared to "Power."