West Nile-infected bird, more mosquitoes added to county tally
8/13/2014, 2:38 p.m.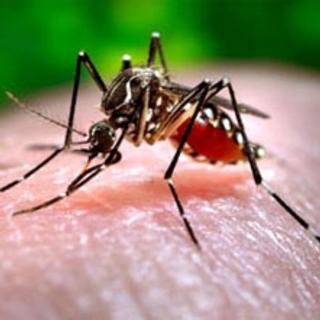 The Will County Health Department issued this news release:
A bird found on the Will County Health Department's Joliet campus and mosquitoes collected from Naperville and Monee have been added to Will County's growing West Nile Virus (WNV) totals.
A finch found just steps away from the health department's headquarters in Southeast Joliet tested positive for WNV Tuesday, August 12. An agency employee found the animal not far from offices housing Will County Infectious Disease Control.
Mosquito samples taken from a monitoring site in Monee Township were confirmed WNV-positive Monday, August 11. It marks the third Eastern Will County positive this summer, and the second identified in the Crete-Monee area. Samples taken from a Crete site operated by Will County Environmental Health were confirmed WNV-positive July 29.
Recent Northern Will County activity has also been identified. A monitoring site operated by the city of Naperville yielded mosquitoes which tested positive for WNV August 12. The Naperville site also generated virus-positive samples July 22, and June 17.
Will County has identified 10 WNV-positive samples (bird or mosquito), so far this summer. Only suburban Cook County (64 positives as of August 13), and DuPage County (14 positives), have accounted for more positives so far.
Statewide, Will is one of 30 counties reporting WNV this summer. The majority of activity statewide has been identified in Chicagoland.
No human activity has been reported from Illinois this summer. During 2013, the state totaled 117 human WNV cases, including 11 fatalities.
WNV is a mosquito-borne virus first identified in the United States during the summer of 1999. Illinois has totaled more than 1,900 human cases and 123 fatalities since 2002.
The Health Department urges Will County residents to protect themselves against WNV. Persons spending time outdoors are urged to use insect repellent. Long sleeves, pants, shoes and socks are also recommended. Always read label instructions before applying insect repellent.
For general information about WNV, or to report the location of dead birds, telephone 815-740-7631.