Wayne's Words: Ulterior motive in challenge to council referendum?
Wayne Horne | 8/15/2014, 12:18 p.m.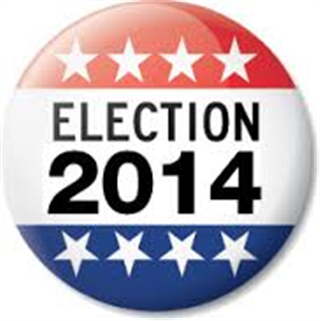 There are two principles that are deeply ingrained in the American culture.
One is in the First Amendment to the Constitution, which says in part that Congress shall make no law abridging the right to petition the government for a redress of grievances.
Another is found near the end of the Gettysburg Address by Abraham Lincoln on Nov. 19, 1863. He declared that "…government of the people, by the people, for the people, shall not perish from the earth.
Sounds like fairly heavy stuff for a weekly column in Joliet's only home-based newspaper, but it seems an appropriate reminder this week.
On Aug. 4, the Concerned Citizens of Joliet submitted petitions to the Joliet city clerk requesting a question to be placed on the Nov. 4 ballot. The petitions contained more than 2,000 names. The question asks voters to approve the organization of Joliet into eight city council districts.

A "yes" vote would eliminate the three at-large council positions and add three additional districts. The Joliet City Council would then be required to fairly apportion Joliet into eight districts.
It's not going to be that simple. On Aug. 11, an objection was filed challenging 553 names on the petitions. It was submitted with just five minutes left to the filing deadline. The number of names challenged would invalidate the Concerned Citizens of Joliet petition request. The objector is Sarah M. Andreano of Joliet.
Andreano lists 10 reasons why the challenged names should be removed, including improper notarizations of petitions, incomplete addresses, unregistered voters and signers not residing in Joliet. The reasons and the right of the objector to challenge the petition names are valid.
No doubt Andreano is sincere in her quest to keep the process as pure as possible. It is a commendable objective. Having been a political participant and an observer for more than 40 years, I did wonder if any other possible motivation could be involved.
In an attempt to contact the objector, I called the phone number listed by her name on the Statement of Organization filed with the State Board of Elections last September, where she is listed as the campaign manager for Will County Associate Judge Dinah Archambeault, who is running for circuit court judge as a Republican on the same Nov. 4, 2014, ballot containing the challenged petition. Oh, yeah, that could be something to question!
On the same ballot are many Republicans and Democrats running for various offices. In Illinois, the last few elections with a high voter turnout tend to favor Democrats. Republicans may have fewer voters, but usually do a good job of getting them to the polls. It is expected the district referendum will generate more voters for Democrats than Republicans, according to some inside political pundits.
One question that remains regarding the Andreano's petition is how the petition copies were obtained. According to the clerk's office, no one requested copies of the petitions either at the desk or on the phone. According to past practice, there should be a public record of who requested the petition copies if they are going to be challenged.
On another political note, Councilman Larry Hug asked City Attorney Jeff Plyman the status of the investigation requested by Mayor Tom Giarrante. Several weeks ago Giarrante requested an investigation regarding information leaked from a closed door city council meeting. Giarrante said he had heard nothing and Plyman said he was told it is still under review. That's how politics are sometimes.
One last thing…
City Manager Jim Hock recommended city council members attend this year's Illinois Municipal League annual meeting being held Sept. 18-20 at the Hilton Hotel in downtown Chicago. He said it would be a good opportunity to talk to like-minded municipal officials and learn ideas that may benefit Joliet.
There are also vendors who offer various services that might generate benefits to Joliet. At a price, of course! Attendance at the municipal league meeting should be a part of every council member's agenda. New ideas and gaining a different perspective is beneficial in any endeavor. Stay tuned…
Contact Wayne Horne at whorne@thetimesweekly.com.