Wayne's Words: Watching government 'work' in Joliet, Plainfield
Wayne Horne | 8/20/2014, 9:40 p.m.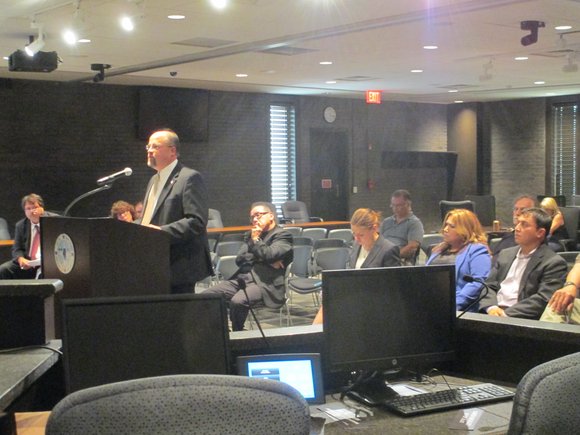 One of the thrills of watching government "at work" is the opportunity to observe the intense effort put forth by officials making sure it performs up to expectations. Three such events were in focus this week.
The first, and the most nuanced, is the meeting of the City of Joliet Electoral Board. They met this week to determine ground rules for the Aug. 27 evidentiary hearing that will determine whether a referendum will be on the Nov. 4 ballot.
The referendum in question asks voters to decide if a change to eight districts instead of five is in their best interests. It would also eliminate the current three at-large council seats.
The particulars of the meeting can be accessed clicking here. The Joliet City Council made a decision several months ago to let this referendum effort run its course. They could have simply voted to put it on the ballot at any council meeting and let the voters decide the issue. That would have been a fair way to reconcile the issue. The deadline for the council to do that passed Monday.
Instead, Mayor Tom Giarrante, At-Large Councilman Mike Turk and City Clerk Christa Desiderio comprise a board that will possibly make the decision for voters. Giarrante and Turk have publicly stated they do not favor any change to the current system. Before becoming mayor, Giarrante was an at-large councilman. Desiderio was appointed to her position by the mayor and is also a city of Joliet employee.
Also a part of the scenario is Joliet City Attorney Jeff Plyman. Plyman indicated he has already spent considerable time researching various aspects of the petition challenge on behalf of the electoral board.
More time, at least two days, will be spent by Plyman and additional city staff deciding the validity of petition signatures. The cost of all this is already running into several thousands of taxpayer dollars and the number of valid signatures necessary to place the question on the ballot is still unknown. Politics at its best!
Another example of government action occurred in Plainfield when Gov. Pat Quinn signed legislation increasing the Plainfield Park District board by two members. They are now the only park district in Illinois with seven members.
The necessity of this legislation was prompted by a political dispute that was apparently unbearable for the voters/taxpayers to resolve at the ballot box. Apparently, the devastating recklessness (?) of the Plainfield Park Board could only be resolved by increasing the number of elected officials. It's a concept that only Illinois legislators could think of as a solution. Illinois is the home of more government than any other State in the country. Congrats.
Back in Joliet this week, the long-awaited city parking study was presented to the city council at Monday's meeting. Most of the conclusions were no surprise -- they've been discussed in this column and by others over the last several years. The study recommends, in part, more "no parking" signs, increased parking fees for the commuters, and longer hours for employees at the parking decks. (To read more about the parking study, click here.)