Restored Irish Heritage mural panels reinstalled downtown
8/21/2014, 8:10 p.m.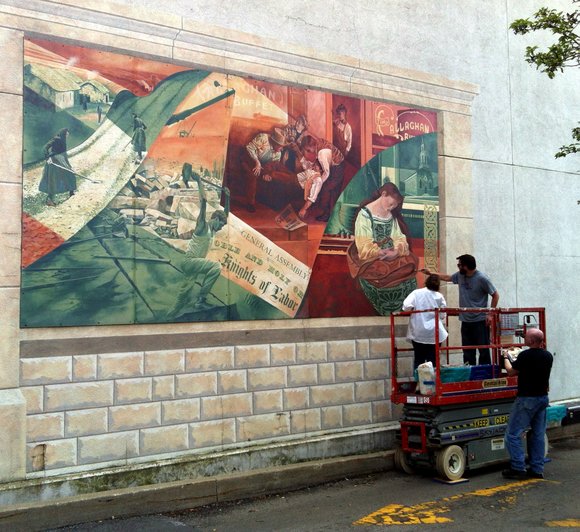 Work to repaint the water-damaged panels on the Irish Heritage mural on the north side of the Will County State's Attorney's Office in downtown Joliet has been completed.
Friends of Community Public Art artists Dante DiBartolo, Debra Kuypers and David Yanchick installed the newly painted replacement panels this week at 121 N. Chicago St.
The work was funded through money raised by FCPA fundaising and the city of Joliet.
The public art group, which was responsible for installing murals, mosaics and sculptures all over Joliet over the course of nearly 30 years, is now raising money for those that need repainting and other repair work. This is the first mural restoration that's been completed.