Lewis University schedules fall performing arts series
8/25/2014, 7:46 p.m.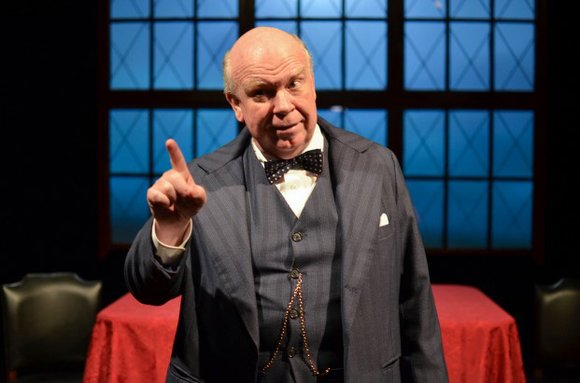 Lewis University will host a variety of performances as part of the Fall 2014 Performing Arts Series. All performances are located on the university's main campus in Romeoville. Admission to all events is free for Lewis students, $5 for guests and $10 for the general public. Tickets can be purchased at the door or by calling (815) 836-5500.
The first performance, "Songs of American Labor" by Bucky Halker will take place at 2 p.m. Thursday, Sept. 18 in the Sancta Alberta Chapel. Halker grew up in Ashland, Wis., a blue-collar, iron ore, lumber town on Lake Superior. At 13 years old, Halker plugged in his guitar and was playing at teen rock dances. At 16 years old, he discovered Woody Guthrie, blues piano, songwriting and solo gigs. Dividing time between gigs and footnotes, Halker came back to the Midwest in 1976 and earned a Ph.D. in U.S. labor history at the University of Minnesota.
As the second performance of the series, Willie Pickens will perform American Jazz at 7:30 p.m. Monday, Sept. 29 in St. Charles Borromeo Chapel. A piano powerhouse, Pickens began his career on Eddie Harris' 1961 national hit record, "Exodus," since then playing with James Moody, Roy Eldridge, Max Roach, Clark Terry, Ira Sullivan, and going on the road with Elvin Jones for five years. Instead of staying on the national and international jazz scene, Pickens chose to make a home in Hyde Park, become a Chicago Public School (CPS) teacher, an active member of the Hyde Park Union Church and a mentor to scores of upcoming musicians.
The 16th Street Theatre will take the stage with their production, "Agreed Upon Fiction" for the third performance of the series. Written by Shayne Kennedy and directed by Megan Shuchman, the play is a story about a good mother, Katie. She's forced to protect her family and neighbors when the most vulnerable member of the community is revealed as a threat. The performance will take place at 7:30 p.m. Monday, Oct. 13 in the Philip Lynch Theatre.
The fourth event of the series will be the Electronic Music Midwest Festival in the Philip Lynch Theatre. Nine concerts will be performed during the three-day musical festival, which begins Oct. 16. Craig Hultgren, an American cellist and improviser, will sit in on several of the concerts. He has taught at Birmingham-Southern College, the University of Alabama Birmingham and the Alabama School of Fine Arts, as well as teaching privately. Hultgren is a cellist with the Alabama Symphony Orchestra and has been a member of several chamber groups such as the Chagall Trio, the Luna Nova Ensemble, and the Ensemble for contemporary chamber music, Thamyris. He is an active performer and performs regularly as a soloist on the cello and e-cello. Hultgren also made a name for himself among improvisational musicians.
Pianist Bryan Stanley will perform as the fifth performance of the series at 7:30 p.m. Thursday, Oct. 30 in the St. Charles Borromeo Chapel. Dr. Stanley, accomplished pianist-composer originally from Atlantic, Iowa, is music director at the Park City Community Church in Utah and head of the piano faculty at the Utah Conservatory. He is published by Hal Leonard, Boosey & Hawkes and G. Schirmer, which include two arrangements of Aaron Copland's Appalachian Spring for violin/piano and solo piano, the latter of which was played at the Gina Bachauer International Piano Festival; and a Hal Leonard Vocal Library book of American Folksong concert arrangements.