Scion expands partnership with Autobahn Country Club Joliet
Scion vehicles used in behind-the-wheel training courses for teens, fleet drivers and law enforcement officials
8/27/2014, 9:09 p.m.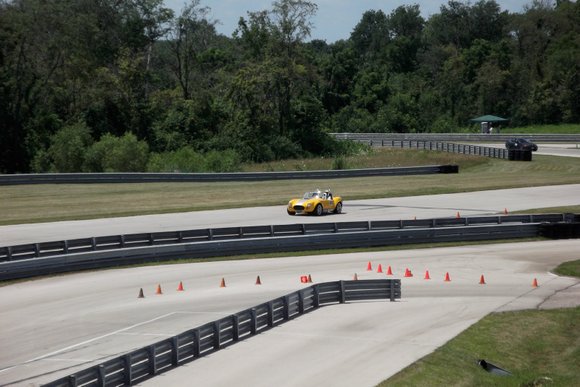 Scion announced is expanding its partnership with the Autobahn Country Club Joliet to be the presenting sponsor of the Autobahn's Defensive Driving Academy. Scion has provided a fleet of vehicles to be used in the club's behind-the-wheel training courses to teach teenagers, fleet drivers and law enforcement officials how to avoid accidents, maneuver skid situations and understand vehicle dynamics and control.
"The Scion car brand continually supports community initiatives, and our sponsorship of the Defensive Driving Academy allows our dealers to help drive greater participation in this great instruction program and make our roads safer," said Vince Harris, Scion Manager for the Toyota Chicago Region. "The Autobahn partnership also provides greater exposure for Scion and use of our vehicles in the driving program makes a connection with area youths and purchase influencers."
The Defensive Driving Academy's fleet will have multiple Scion models: the xD urban subcompact five-door, the iconic xB urban utility vehicle, the tC sports coupe and the premium micro-subcompact iQ. Each single day-long course, taught by professional racing instructors, is a combination of classroom teaching and behind-the-wheel drills. It focuses on crash avoidance, sudden stops, skid control and vehicle maintenance. The curriculum applies to everyone, but programs are targeted to three categories of what are considered highest risk drivers: teenagers, fleet and law enforcement.
"Scion has the perfect vehicles for this program," said Ron Dabisch, Sales and Marketing Manager for the Autobahn Country Club Joliet. "Not only are Scion vehicles stylish and sporty, which gives our program a 'cool factor' among younger participants, but their smaller size and predictable handling are ideal for our safety drills."
Upon completion of the Defensive Driving Academy, participants receive a certificate, which many insurance companies recognize with a policy discount. More information on the program, including cost and scheduling, is available at autobahndefensivedriving.comhttp://www.autobahndefensivedriving.com/.