Shorewood considers Lake Michigan water supply option
Brock A. Stein | 8/27/2014, 10:09 p.m.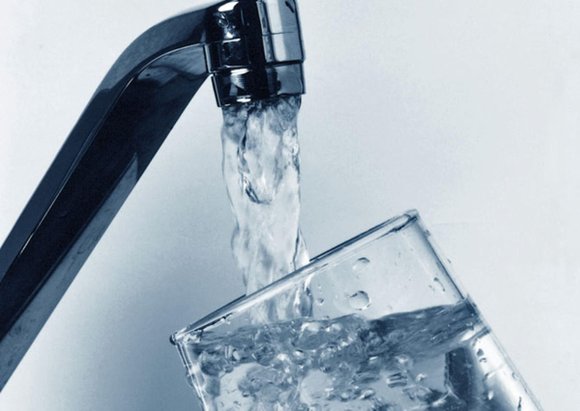 Shorewood officials learned about the options they have to consider in order to secure a future water supply for the village Tuesday night.
Of the four options presented, engineering firm Baxter & Woodman recommended that the village tap on to a Lake Michigan water supply due to its quality and steady supply.
"Looking at it long term, that Lake Michigan water supply is going to be there," engineer Derek Wold told the board.
Currently, the village uses 4 shallow wells and 2 deep wells to provide about 1.5 million gallons of water daily to its residents. Peak times during the summer raise that demand to 2.5 million gallons, said Wold.
The village is projected to max out its ability to provide enough peak demand water to residents around 2018 said Wold when it is estimated to grow to about 4 million gallons per day.
A current underground aquifer which supplies water to the village as well as Joliet and other surrounding municipalities is projected to be tapped out by 2050 according to an Illinois State Water Survey said Wold. That projection assumes that Shorewood will use its Lake Michigan water allocation to switch to another source by then he said.
"Whether you decide to go with lake water, that aquifer is going to be dewatered because of the other communities," said Wold.
Options for the village to consider included expanding their contingent of deep and shallow wells and alternatives that include tapping on to the Lake Michigan pipeline, one with a cost-sharing option with the Village of Plainfield, and one without.
Under the new well plan, the village would need to dig 9 new deep wells, four shallow wells, a new water storage tank, and a water treatment plant.
Under the cost sharing plan with Plainfield, the village would tap on to a Lake Michigan transmission line near 127th St. and Schmidt Road and construct a line from 127th to its Black Road water main.
Under the plan, recommended by the engineering firm, the village would invest about $29 million for the initial project costs. Those costs would be paid for through a low interest Illinois Environmental Protection Agency loan similar to a financing deal the village struck for added sewer treatment capacity with the City of Joliet. Wold said that a 1% sales tax increase would bring in about $2 million annually to pay for the new water supply. In 2010, voters already approved a 1% sales tax rate hike to pay for the added sewage capacity purchase.
Mayor Rick Chapman said that village officials are considering their options now in order to avoid problems when growth and water demands begin to increase.
"If you want your property value to go down, have the water dry up," said Chapman. "Immediately it's worth zero."
In other business, trustees approved a pair of extensions for 50% impact fee discounts for new home construction. The extensions for both school impact fees and the village's capital improvement fee will now expire in 2017.
Mayor Rick Chapman said that local builder Ryland Homes indicated that locking in the reductions would allow the company to move forward with a purchase of 80 lots in the Edgewater subdivision. Chapman credits the reduced fees, approved in 2012, with getting new home construction moving again in the village.
Trustees Ed Murphy and Jim McDonald asked to table the approval so that the board could get a better sense of how the reductions would impact the school district though that request failed to garner support from the other four trustees.
Contact Brock A. Stein at Brocknewstips@gmail.com and follow him on Twitter at @BrockAStein.