Dist. 202 ACT scores higher than last year
8/28/2014, 4:52 p.m.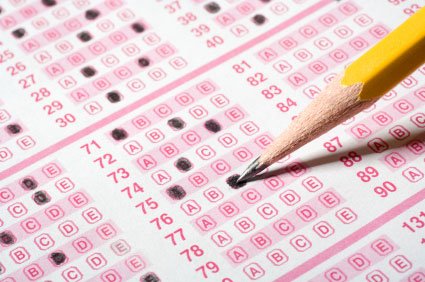 School District 202, with schools in Plainfield, Joliet, Romeoville and Bolingbrook, provided this report on its new ACT scores:
Graduating 2014 District 202 seniors posted a 20.7 composite score on the ACT college entrance exam, up from 20.4 last year.
This year's ACT mark regained academic ground after scores dropped last year for the first time since 2008, largely because of changes in the testing system.
Last year, for the first time ever, ACT counted results for special education students who must take the ACT as juniors to meet state law, but are allowed extra time to take the exam. ACT added these scores in an effort to more accurately reflect overall student achievement. The change resulted in lower scores statewide.
District 202's composite score edged back toward its record high of 21.3, set in 2012, despite this being the second year that such "extended time" scores were counted.
Overall, 2,100 graduating seniors from Plainfield High School - Central Campus, and Plainfield North, South and East high schools took the ACT. Their 20.7 composite score matches the state's composite of 20.7, and fell just shy of the national composite of 21.0.
The ACT measures students' readiness for college, and is widely used for college eligibility by Midwestern institutions of higher learning. The ACT is scored on a 36-point scale, with 36 being the highest possible score. The scores represent the best results on the ACT taken by students who graduated last spring.
"Our teachers and staff worked very hard last year to improve our performance on the ACT," said Dr. Dan McDonnell, director for high school curriculum and instruction.
"We are very proud of these results. This year's scores set a new benchmark for us to work from. There is always room for improvement and we look forward to continued academic growth for all of our students," he said.
All Illinois students take the ACT as part of the state's Prairie State Achievement Exam as juniors. Students may also take the ACT privately as sophomores, juniors or seniors. This data represent their best scores from any of those assessments.
District 202 has worked to improve high school academic achievement by increasing the rigor of the curriculum, aligning curriculum with state and national learning standards and opening access for all students to more challenging classes.
SCORES BY SCHOOL
All four traditional high schools' composite scores either increased or held even:
PNHS posted the highest composite score (22.2), equaling last year's mark;
PEHS followed with a composite of 20.8, up from 20.5 last year;
PSHS was next with a 20.2 composite score, up from last year's 20.0;
PHSCC posted a composite of 19.9, up from 19.4 last year.
One Plainfield Academy student took the ACT and earned a composite score of 12.0. Last year, three Academy students scored a composite of 18.0. Plainfield Academy is District 202's alternative middle and high school.
SCORES BY SUBJECT AREA