NL buys former House of Hughes restaurant
Michelle Mullins | 12/8/2014, 10:21 p.m.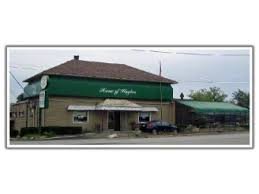 The long-vacated House of Hughes restaurant in New Lenox will soon be demolished.
The village has recently bought and closed on the former restaurant, 201 E. Maple St., and is in the process of acquiring bids to demolish it.
The village board is likely to approve the bids later this month and demolition should begin this winter, Mayor Tim Baldermann said.
The House of Hughes restaurant has been vacant for more than three years.
"It's been an eyesore," Baldermann said.
The village is also near closing on the adjacent properties – a vacant dry cleaners, the Pit Stop bar and a BP gas station – which are under contract, Baldermann said. When complete, the village will spend about $2.9 million to acquire nearly 3.5 acres of land that will be razed and redeveloped, he said.
The village is paying about $1 million less than what a past developer offered for the properties in a deal that fell through, Baldermann said.
"We are serious about redevelopment," Baldermann said. "No. 1, it's about new growth. No. 2, it's new jobs."
Baldermann said the village is moving quickly. Demolition of the businesses and cleanup of the site could be completed as early as March 1, and new construction may begin in the summer.
Developers have already approached the village about new commercial businesses, and the sales tax that is generated from the new businesses would be used to build a new Metra station, Baldermann said.
Nancy Hoehn, the village's economic development director, said that having a larger piece of land available for redevelopment makes the area more marketable to developers.
The new businesses would be part of the larger Route 30 redevelopment plan that will focus on lighting, sidewalks, streetscapes, benches and other amenities that offer a feel and character of a downtown, Hoehn said.