Proposed city budget calls for 3 new neighborhood cops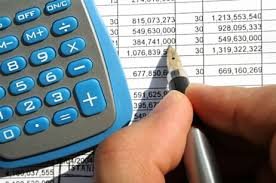 Joliet's proposed $279 million budget for 2015 includes money for three new neighborhood police officers, a new Silver Cross Field scoreboard and a new fountain for Bicentennial Park, but no tax increase for city property owners.
However, the spending plan requires that more than $9 million be taken from the city's reserve fund in order to ensure it's balanced, City Manager Jim Hock told the Joliet City Council Monday night.
Hock and new city Finance Director Jim Ghedotte walked the council through the budget, which is to kick in Jan. 1. They met resistance from council members on two fronts: Not enough new police officers and an unwillingness by some to pay $38,000 for an eight-page newsletter to be delivered to residents four times a year.
It's entirely possible, if not likely, that the budget will be tweaked to find more money for new police staff before the council adopts the document at next week's meeting. Even though crime in most categories has decreased, the city has been plagued by shootings and gang activity all year.
"I think the N.O.P.T. (Neighborhood-Oriented Policing Team) officers are crucial to the city," Councilwoman Bettye Gavin said. "We need to find the money to get that done."
Hock told the council that he funded the three officers requested by Police Chief Brian Benton, but rejected the five he sought to man the new Union Station police substation since it's unlikely to be ready in 2015.
The new budget also calls for four new public works employees, who will make up a new forestry division. A new $130,000 bucket truck and $70,000 chipper will allow the team to resume the tree trimming that the city stopped doing for several years due to severe budget cuts brought on by the recession that started in 2008, Hock said.
As part of that department's budget, there is also $500,000 set aside for removal of emerald ash borer-infested trees and to start a nursery to grow trees to replace those being removed, Hock said. By growing trees locally rather than buying them from nurseries, the city will be able to contain its costs and stagger the ages of the trees planted over the next five or six years, he said.
Hock also proposed funding for a community newsletter that would be distributed to residents by a door-to-door delivery service rather than the mail in order to save money. The initiative would be means of informing the public of city news and involving them in the community, he said.
Councilman Jim McFarland balked at the plan, saying the city was already spending a good deal of money on its Web site and social media, and that the $38,000 would be better spent on other things, such as cleaning up the trash at the city's main entrances and downtown. He labeled the effort "Operation Curb Appeal."
Not everyone agreed. Mayor Tom Giarrante and Councilman Mike Turk both supported the newsletter concept, saying that older residents are not computer savvy and that people were more likely to read something that's delivered in print to their home than to seek out news on the Web site. Councilman Larry Hug suggested the issue be discussed by the council's communication and technology committee and that the newsletter be postponed until at least June.
Councilwoman Jan Quillman also urged the council to consider tapping students who need community service hours and volunteers from the Joliet Job Corps to work on cleaning up the city's appearance.
Among the other items included in the tentative budget:
$150,000 for a new Silver Cross Field scoreboard (the Joliet Slammers will also pay $150,000)
$220,000 for a new ceiling at Silver Cross Field
$150,000 for a new fountain in Bicentennial Park to replace Fannie's Fountain, which no longer works and was filled in with gravel last year
$150,000 for a study of the city's building repair and maintenance needs so that a 10-year plan for work can be created
$40,000 for an organizational study of city staff.
Contact Karen Sorensen at Karen@TheTimesWeekly.com.