Man solicited teen to send 'lewd' photos, prosecutors say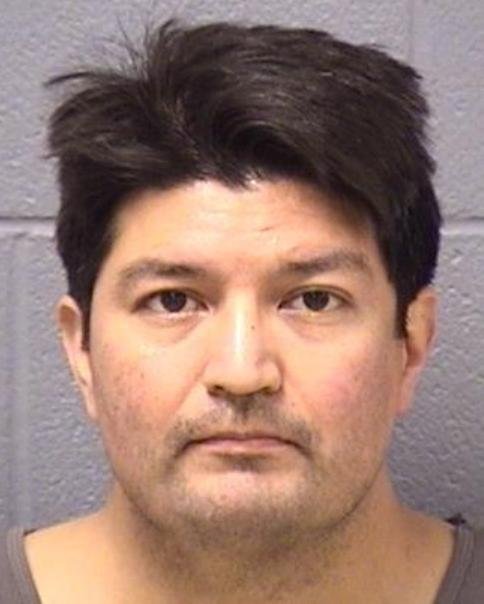 A Romeoville man who allegedly persuaded a teenage girl to text him "lewd" photos of herself has been charged with three counts of child pornography, the Will County State's Attorney's Office said.
Johnny Cura, 37, of 216 Haller Drive, was arrested Monday following an investigation conducted by the state's attorney's high-tech crimes unit in conjunction with the Illinois Attorney General's Internet Crimes Against Children Task Force, Will County Sheriff's Office's computer forensics team and the Romeoville Police Department.
Cura's accused of soliciting the 15-year-old victim to send photos of her self posed in sexual positions, the state's attorney's office said. The girl lives outside of Illinois but in the Midwest.
The investigation remains active, and may also involve other children from jurisdictions throughout Illinois and the United States, the office said.
Cura's bond has been set at $1.5 million by Will County Circuit Judge Jeff Allen.
"I want to issue a wake-up call to concerned parents to vigilantly monitor the online activities of their children," State's Attorney Jim Glasgow said. "Predators are combing the Internet seeking vulnerable children. They use personal computers, tablets and cellular phones to connect with apps and social networking sites like Facebook, KIK and Skype that enable them to target victims.
"Parents should never underestimate the vulnerability of their children when they are online. In some instances, these predators use persuasion. In other cases, they utilize threats and intimidation to coerce victims into taking lewd photographs and videos of themselves. The harm they can cause to our children is immeasurable."
Contact Karen Sorensen at Karen@TheTimesWeekly.com.