Plainfield earmarks cash for U.S. 30 widening
Brock A. Stein | 12/16/2014, 10:19 a.m.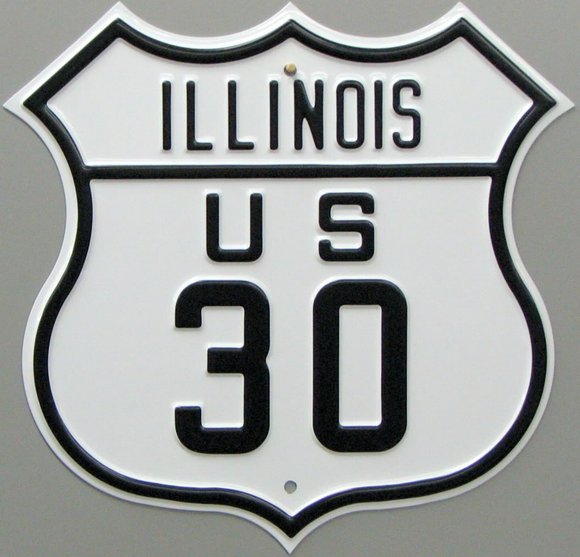 Plainfield officials Monday approved a financial plan to cover their share of an overhaul of the U.S 30 corridor between Route 59 and Interstate 55.
The village will pay $1,049,033 for its part of the $32 million dollar project. The largest share, $25 million, will come from federal funds, with a remaining $6 million coming from the state and $50,000 from Will County and the city of Joliet. The village's portion was greater than some of the other local interests because of the route's importance as a gateway into Plainfield.
"This is Plainfield's corridor," Director of Public Works Allen Persons said.
The project will be put out for bid sometime in January, with a projected start date of spring 2015 for initial sewer and water line upgrades, Persons said.
"It will create some really nice improvements for that corridor and spur some new development," he said.
The project is expected to be completed over an 18- to 24-month window.
The Illinois Department of Transportation's plan for corridor improvements was announced in October 2012. Improvements included widening the roadway from two-lanes to four in order to accommodate more traffic. One IDOT estimate projects daily traffic to grow from 19,000 today to 35,000 vehicles by 2040.
Persons said sewer and water infrastructure upgrades will be completed first. Pipe in the area is about 80 to 90 years old, he said.

In addition, equipment for a wastewater pumping station will receive an upgrade. New mains will be run to the Boulevard Property, formerly a truck stop at I-55, and that should encourage redevelopment of the site, Persons said.
In addition to road improvements, the project will also include construction of new sidewalks, bike paths, and crossing aids for pedestrians at all of the intersections along the corridor.
Trustee Jim Racich said the project sets the stage for future development along the route. He was encouraged by the possibility of improvements that could help to kick start the stalled Boulevard retail site, he said.
"That property is really valuable," Racich said. "The money spent today will be well served in the very near future."
In other business, the village approved a proposal for a TIF district study along the U.S. 30 corridor. Initially, the measure had stalled when it failed to garner enough votes earlier this month.
Under the terms of the deal, the village will pay consulting firm SB Friedman $26,100 to conduct a TIF feasibility study and another $52,100 for a redevelopment strategy for the corridor.

Trustee Paul Fay, who expressed concern about the cost of the plan due to the existence of new retail developments along the route, was the lone "no" both times the measure was called for a vote.
Contact Brock A. Stein at brocknewstips@gmail.com or on Twitter at @BrockAStein.