NL forest preserve honored for restoration work
12/17/2014, 10:23 a.m.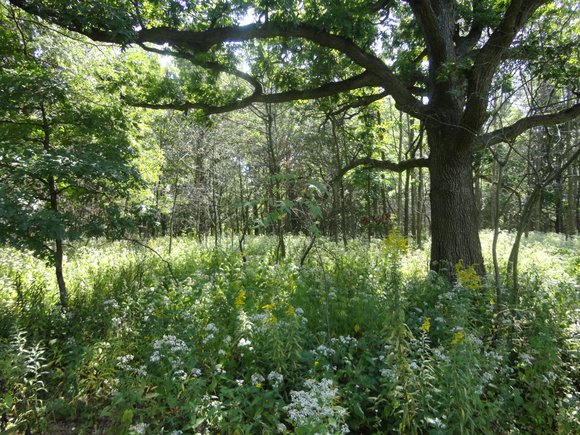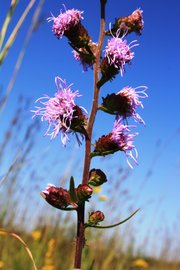 The Forest Preserve District of Will County provided this news release:
Chicago Wilderness has honored The Forest Preserve District of Will County for "Excellence in Ecological Restoration" work at its 575-acre Hickory Creek Barrens Nature Preserve in New Lenox.
The District was one of 10 agencies that received a restoration award from Chicago Wilderness on Dec. 11 at a "Celebrating our Best" banquet at the Mundelein Center for Fine and Performing Arts in Chicago.
Sites chosen for the award exemplify best practices in natural resource management based on rigorous, science-based standards that are reviewed by a panel of regional conservation experts, according to Chicago Wilderness, an alliance of more than 300 organizations that work together to protect the environment.
This is the second year in a row that the Forest Preserve District of Will County has received the award. Last year's award was for restoration efforts at Braidwood Dunes and Savanna Nature Preserve in Braidwood. Both awards were platinum, the highest level.
"We are thrilled to receive an award that recognizes our many years of restoration work at Hickory Creek Barrens," said Forest Preserve Board President Suzanne Hart. "Restoring such a beautiful parcel of land back to its natural state is a long-term project that will benefit the region for years to come. Being acknowledged for this work is truly gratifying."
The largest Illinois population of the state-threatened savanna blazing star has taken root at Hickory Creek Barrens. The site also includes an experimental reintroduction of the federally threatened Mead's milkweed. More than 140 bird species live in the preserve, including the pileated woodpecker, yellow rumped warbler, brown creeper and hermit thrush.
Hickory Creek Barrens restoration efforts, which began in 1985, include native seeding and planting, erosion control, vegetation monitoring and prescribed burning. The preserve protects a portion of Hickory Creek as well as a mosaic of savanna, prairie, forest and sedge meadow that supports a diverse group of plants and animals.
The Preserve is located on Schoolhouse Road, north of Route 30. For information on the Forest Preserve District of Will County, visit ReconnectWithNature.org.