Plans for shuttered Dominick's gas station coming soon
Brock A. Stein | 12/23/2014, 9:44 p.m.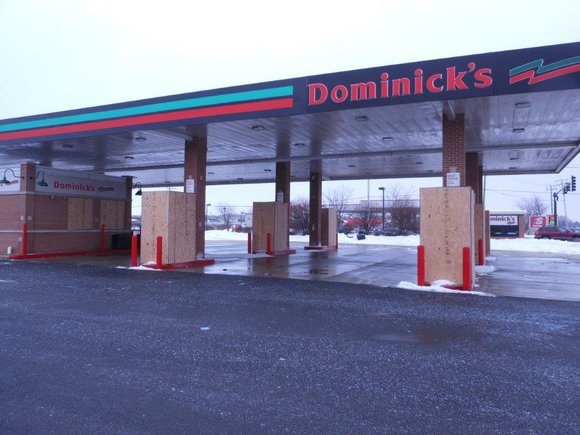 Shorewood officials will hear details on a concept plan for the former Dominick's fuel station in January.
One of the first projects under consideration at the January 7 meeting of the planning and zoning commission is the redevelopment of the site of the former gas station, 920 Brook Forest Ave.
The former Dominick's fuel station was razed in August to make way for a new development following the purchase of the main store by the Mariano's grocery chain.
Planning commission chair Steve Brockman said in December that plans for the multi-tenant building would be up for review at the January 7 meeting.
Community Development Director Karen James revealed that plans for the site call for a two tenant building at the corner of 59 and Black Road but could reveal little beyond that the site would be used for commercial purposes.
James said that GMX Real Estate Group of Northbrook is the developer of the site.
GMX's website doesn't list the corner development on their list of current projects. Their website lists over 40 major retailers that the developer has assisted with development deals including Meijer, Aldi, Potbelly, and Five Guys Burgers among others.
The planning and zoning commission meets at 7 PM on January 7 at village hall, 1 Towne Center Blvd.