Knights of Columbus 4400 donates to Catholic Charities
12/23/2014, 7:34 p.m.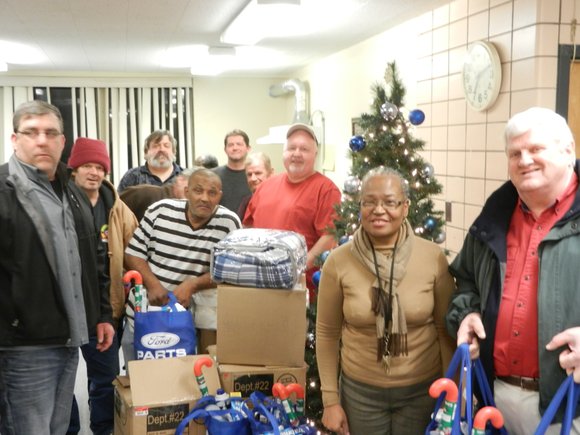 Knights of Columbus Holy Trinity Council 4400 donated gifts to the residents of Catholic Charities Permanent Supportive Housing program at Daybreak Center. Each of the program's sixteen residents were provided with a bedding set and a gift bag containing personal care items, items for the common living area were also donated.
The donation was made possible with proceeds from the club's annual golf outing. Holy Trinity Council 4400 was chartered April 14, 1957 and is located at 1813 East Cass Street in Joliet, For more information on the organization, or becoming a Knight, visit www.kofc4400.com or e-mail kc4400@yahoo.com
Pictured are Jackie Clarke, Permanent Supportive Housing program Case Manager, with members of Knights of Columbus 4400 and residents of the Permanent Supportive Housing program.