The Ten Best Books by Black Authors of 2014
Kam Williams | 12/23/2014, 7:20 p.m.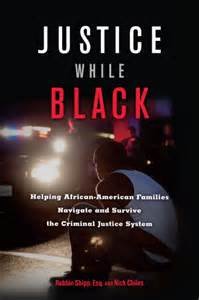 Justice While Black: Helping African-American Families Navigate and Survive the Criminal Justice System by Robbin Shipp, Esq. and Nick Chiles
An Obama's Journey: My Odyssey of Self-Discovery across Three Cultures by Mark Obama Ndesandjo
Who We Be: The Colorization of America by Jeff Chang
Blessed Experiences: Genuinely Southern, Proudly Black by Congressman James E. Clyburn (D-SC) Foreword by Alfre Woodard
Life in Motion: An Unlikely Ballerina by Misty Copeland
One Nation: What We Can All Do to Save America's Future by Dr. Ben Carson and Candy Carson
Finding Your Roots by Henry Louis Gates, Jr.
What the Word Be: Why Black English Is the King's (James) English by Diane Proctor Reeder
Death of a King: The Real Story of Dr. Martin Luther King, Jr.'s Final Year by Tavis Smiley with David Ritz
Culture Worrier: Reflections on Race, Politics and Social Change by Clarence Page
Honorable Mention
Why Vegan is the New Black by Deborrah Cooper
The Lawyer as Leader: How to Plant People and Grow Justice by Dr. Artika R. Tyner
Just Mercy: A Story of Justice and Redemption by Bryan Stevenson
Stokely: A Life by Peniel E. Joseph
Brown Girl Dreaming by Jacqueline Woodson
The Light of Truth: Writings of an Anti-Lynching Crusader by Ida B. Wells
Edited with an Introduction and Notes by Mia Bay General Editor: Dr. Henry Louis Gates, Jr.
The Rise: Creativity, the Gift of Failure, and the Search for Mastery by Sarah Lewis
Success through Stillness: Meditation Made Simple by Russell Simmons
The Imperfect Marriage Help for Those Who Think It's Over by Darryl and Tracy Strawberry
Inside the Hotel Rwanda: The Surprising True Story… and Why It Matters Today by Edouard Kayihura and Kerry Zukus
Handbook for an Unpredictable Life: How I Survived Sister Renata and My Crazy Mother, and Still Came out Smiling (with Great Hair) by Rosie Perez
The Global Obama: Crossroads of Leadership in the 21st Century Edited by Dinesh Sharma and Uwe P. Gielen
Black and White: The Way I See It by Richard Williams
Transforming Pain to Power: Unlock Your Unlimited Potential by Daniel Beaty
Story/Time: The Life of an Idea by Bill T. Jones
Place, Not Race: A New Vision of Opportunity in America by Sheryll Cashin
Old School Adventures from Englewood--South Side of Chicago by Elaine Hegwood Bowen
The Man from Essence by Edward Lewis with Audrey Edwards Foreword by Camille O. Cosby
Nine Lives of a Black Panther: A Story of Survival by Wayne Pharr
Rainbow in the Cloud: The Wisdom and Spirit of Maya Angelou by Maya Angelou
Cosby: His Life and Times by Mark Whitaker
A Black Gambler's World of Liquor, Vice and Presidential Politics: William Thomas Scott of Illinois, 1839-1917 by Bruce L. Mouser Foreword by Dr. Henry Louis Gates, Jr.
The Myth of Race, The Reality of Racism by Mahmoud El-Kati
Our Ancestors, Our Stories by Harris Bailey, Jr., Bernice Alexander Bennett, Ellen LeVonne Butler, Ethel Dailey, Vincent Sheppard and Dr. Orville Vernon Burton
Things I Should Have Told My Daughter: Lies, Lessons and Love Affairs by Pearl Cleage