Think summer: Camping, picnic permits on sale Jan. 2
12/23/2014, 10:30 p.m.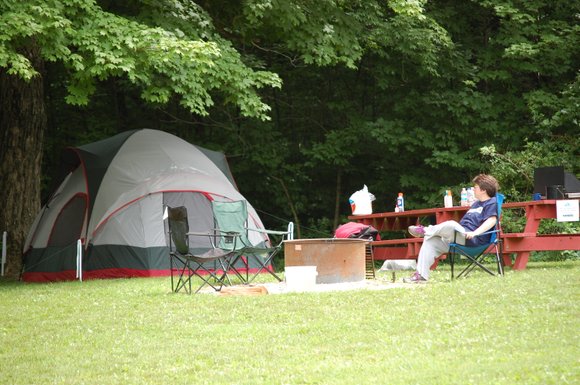 The Forest Preserve District of Will County provided this news release:
Mark your calendar now for an opportunity to book some picnicking and camping fun at Forest Preserve District of Will County facilities in 2015.
Picnic and camping permits will go on sale beginning Friday, Jan. 2, at Forest Preserve Visitor Centers: Sugar Creek Administration Center in Joliet, Isle a la Cache Museum in Romeoville, Monee Reservoir in Monee and Plum Creek Nature Center in Beecher.
Picnic permits cover more than 30 rentable shelters that are nestled in forest preserves throughout Will County. Shelter rental fees begin at $60 for Will County residents.
Browse picnic shelter details and view photos of the sites at ReconnectWithNature.org/recreation/picnicking before deciding on a location for your 2015 get-together with family, friends or colleagues.
Camping permits also will be available for purchase starting Jan. 2. Tent camping is allowed at Hammel Woods in Shorewood, Messenger Woods Nature Preserve in Homer Glen, McKinley Woods – Frederick's Grove in Channahon, Goodenow Grove Nature Preserve in Beecher and Forked Creek Preserve – Ballou Road Access in Wilmington.
Campsite rental fees begin at $7.50 per night for Will County resident group camping. Family and group camping permits may be purchased over the phone with a credit card or in person at one of the Forest Preserve Visitor Centers. Learn more about camping permits by visiting ReconnectWithNature.org/recreation/camping.