Times Weekly exclusive interview with 'Selma' director
Kam Williams | 12/26/2014, 6:41 a.m.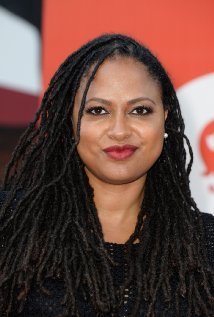 Ava DuVernay is a writer, producer, director and distributor of independent film. Winner of the Best Director Award at the 2012 Sundance Film Festival, Ava was honored with the 2013 John Cassavetes Independent Spirit Award and the Tribeca Film Institute 2013 Affinity Award for her second feature film, Middle of Nowhere.
She made her directorial debut with the critically-acclaimed 2008 hip hop documentary, This is The Life. A couple years later, she wrote, produced and directed her first narrative feature, I Will Follow, starring Salli Richardson-Whitfield.
Prior to directing, Ava founded DVA Media + Marketing in 1999, and worked as a film publicist for over a dozen years. Her award-winning firm provided strategy and execution for more than 120 film and television campaigns for such industry icons as Steven Spielberg, Clint Eastwood and Michael Mann.
The UCLA grad is the founder of AFFRM, the African-American Film Festival Releasing Movement. And she is a member of the Academy of Motion Picture Arts and Sciences, as well as the Academy of Television Arts & Sciences, as well as a board member of both Film Independent and the Sundance Institute.
Here, she talks about her new film, Selma, which has been nominated for four Golden Globes, including Best Director.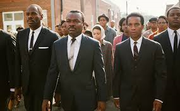 Kam Williams: Hey, Ava, long time-no speak.
Ava DuVernay: It sure has been awhile, Kam. How are you?
KW: I'm great. How about you? Congrats on the Golden Globe nominations, and with the Oscars just over the horizon!
AD: I don't know about that, but it's been a nice ride so far.
KW: I was surprised to see you in Life Itself, the documentary about Roger Ebert, and to learn that an encouraging encounter with him as an adolescent had been such a big influence on your life.
AD: He was such a champion of underrepresented filmmakers. He was a very big deal to me. It shows the power of critics. People who write about film, like you, can really affect the confidence of a young filmmaker. He did that for me, so it was such a pleasure to have an opportunity to talk about Roger in the movie.
KW: Editor/Legist Patricia Turnier asks: Why was it important for you to bring this story about Selma to the big screen?
AD: Because there's never been a film with Dr. Martin Luther King, Jr. at the center released in theaters. Ever! One does not exist. You've only seen tele-films and stage plays about him. Yet, we have big screens biopics about all kinds of people. So, I think it's only right that there be a full-length feature about Dr. King. I don't think there could be enough of them, but there should be at least one. So, here it is!
KW: Patricia also says: The contributions of many black women to the movement, including Coretta Scott King, haven't been credited enough. Will the audience learn more about this aspect of history in your picture? In other words, did you bring your perspective as a black female to directing Selma?