Times Weekly exclusive interview with 'Selma' director
Kam Williams | 12/26/2014, 6:41 a.m.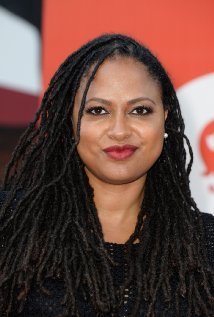 AD: Yes, Patricia, it was vital to me to include woman characters, and Coretta Scott King [played by Carmen Ejogo] is a prominent one. There's a full arc where she's painted, and you get to see behind the veil of her quiet dignity. Another character is Amelia Boynton [played by Lorraine Toussaint], a freedom-fighter who's still alive and 104 years-old. She's the woman who invited Dr. King to Selma. Oprah Winfrey plays Annie Lee Cooper, a woman who tried to register to vote five times, but was rejected and humiliated every time, and had a very infamous tussle with the local sheriff in Selma that landed on President Johnson's desk through the newspaper accounts. Richie Jean Jackson [played by Niecy Nash] and Diane Nash [played by Tessa Thompson] are also in the film. There are a lot of sisters there who contributed to the fabric of the Civil Rights Movement.
KW: Lastly, Patricia says: The interview you did in the past with Kam Williams was translated into Spanish on my trilingual webmag. Will Selma be available in movie theaters in French and/or Spanish? I have a friend, a beautiful sister who is deaf and mute, who would like to see Selma. Will it be shown in theaters with special glasses so the deaf can watch it with subtitles?
AD: Yes, the film will be subtitled in some French and Spanish-speaking countries around the world, but I don't know whether it will be subtitled for the deaf.
KW: Environmental activist Grace Sinden says: Congratulations on the Golden Globes nomination for directing Selma. I cannot wait to see it. We know that it is difficult for women to move up in many fields but this issue has recently received much focus, especially in terms of Hollywood directors. What advice do you have for women trying to break the glass ceiling? Can you share your thoughts on this issue? Was it any more difficult for you personally?
AD: Ignore the glass ceiling and do your work. If you're focusing on the glass ceiling, focusing on what you don't have, focusing on the limitations, then you will be limited. My way was to work, make my short… make my documentary… make my small films… use my own money… raise money myself… and stay shooting and focused on each project.
KW: Editor Lisa Loving says there have been thousands of people marching in cities all across the country since the Missouri police officer who killed Michael Brown was not charged in his death. In our town, Portland, we see a whole new generation of community leaders stepping forward, right now. As you made this film did you have any idea it would be released at a time in history when thousands and thousands of young black people would again be marching in the streets for civil rights?
AD: I had no idea. It's very poignant and it moves me beyond words that this film that we've made, that this piece of art would be released in such a robust way during this cultural moment rife with energy for change, with people taking to the streets, the power of the people being heard, and their voices being amplified. It's an honor to have something that speaks to that right now. It certainly wasn't anything that we knew was going to happen. But I find it thrilling that people are standing up, and I'm hopeful that it will really move the needle this time around. And it's a little eerie that some of the events in our film are so similar to some of the things you're actually seeing on cable news today.