New jobs report not what expected for county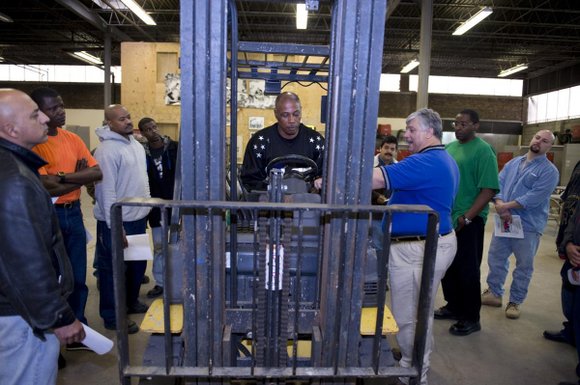 This past December, companies throughout Will County posted nearly 5,000 job openings and that number has been consistent from month to month, according to a report from the Workforce Investment Board of Will County.
"We're starting to promote ourselves as a jobs center," said John Greuling, president and CEO of the Will County Center for Economic Development.
While more than 400 of the jobs posted in the county in December 2013 were for truck drivers to haul heavy equipment and tractor trailers, and some of the jobs were minimum wage there also were a number of other good paying positions listed. For example, the report listed 90 supervisor positions in transportation and material moving with a starting hourly wage of $17 going up to $30 an hour for an experienced worker.
There are a number of industries, from health care to transportation, where after spending as much 16 weeks in a training program, people can become qualified to work in those industries, according to Pat Fera, manager of the Workforce Investment Board of Will County.
In addition to the available jobs report released by Will County, the 4th Quarter Economic Update for the county also was released. That report showed that of the various industries in Will County, the ones that added the most jobs for the quarter were Administrative, Support and Waste Management which had a 9 percent increase, or an additional 1,465 jobs, and Transportation and Warehousing at 8 percent, or an increase of 1,165 jobs.
The disappointing part of the economic report was the unemployment figure of 8.4 percent, down only slightly from the 8.7 percent figure reported a year earlier in December, 2012.
"We had fully anticipated that dropping below the 8 percent mark," Fera said.
She attributed the number in part to the weather and the holidays, but also said many more people are re-entering the job market and that is figured into the numbers.
"We're seeing more people who are confident to come back into the workforce so the pool (of those looking for work) is getting bigger," Fera said. "But there are still a lot of unemployed people."
One part of the report that stood out to Greuling, which actually goes back to figures released in August not included in the 4th Quarter report, was the high unemployment figure of 17 percent of those without work experience. This number, he said, represents people who are without education or training.
While Fera's group is consistently working to get people trained in a variety of industries, ranging from health care to manufacturing, one of the problems involves getting many of those out of work to change their perceptions about certain industries, Greuling said.
"Many positions once considered not so attractive have now become highly automated as technology has advanced and are good paying positions." "It's important, Greuling said, for people to be willing to open their eyes to new opportunities and also realize that they more than likely will not be doing the same job for the rest of their lives.