Election Today: Know who's running
Primary election is March 18 for county, state, congressional races
Rex Robinson | 2/5/2014, 5:28 p.m. | Updated on 3/18/2014, 8:58 a.m.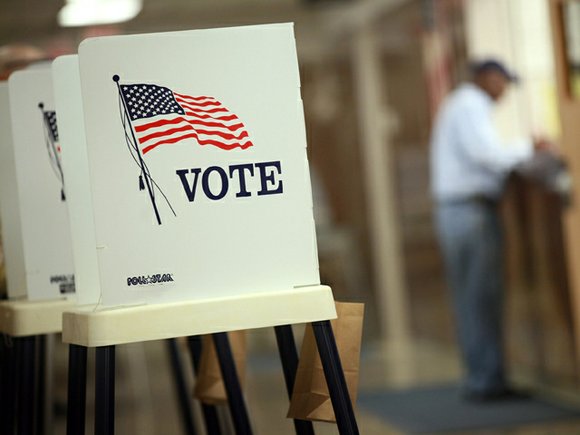 The March primary is today and from a hotly contested Will County Sheriff's race to referendum questions in New Lenox, Plainfield and Homer Township, voters will have many choices to make.
In Will County on March 18, voters will cast ballots for democratic and republican candidates in a number of races, including those for sheriff, various judicial seats for the circuit court and a handful of county board seats. They will do the same for a slew of state candidates including choosing a gubernatorial republican candidate as well as frontrunners in various congressional districts.
Also, in Plainfield Township, Homer Township, New Lenox and Crest Hill voters will decide on a variety of referendum questions.
Will County Sheriff's race
The one county race that has garnered multiple candidates from both parties is the sheriff's race. Incumbent Paul Kaupas, a republican, has elected to not seek another term, although his cousin and fellow republican, Ken Kaupas is among those running for a spot on the ticket. Ken Kaupas, of Shorewood, will appear on the republican ballot for sheriff along with Nick Ficarello, of Manhattan.
Three are seeking the democratic spot on the ticket. They include Mike Kelly, of Lockport, Steve Egan, of Joliet and Ed Bradley, of University Park.
Will County Board
The Will County Board is currently split evenly among Republicans and Democrats and when an issue arises where the two parties are divided, County Executive Larry Walsh Sr. a Democrat, has more than once in the past year found himself voting to break a 13-13 tie. The Republicans need only pick up one additional seat in the November general election to regain power of the Will County Board.
Candidates in the March race include district 2 incumbent James Moustis, who is currently chairman of the board's Republican Caucus, and Cory Singer. Incumbent Republican county board member Dave Izzo dropped out of the race on Jan. 15. Both Moustis and Singer are residents of Frankfort.
In District 11, there are three republicans candidates. They include incumbents Suzanne Hart and Charles "Chuck" Maher, both of Naperville, and newcomer Michael "Big Mike" Strick, also of Naperville.
In District 5, voters on March 18 will pick two candidates. They include incumbents Reed Bible, a Democrat from Plainfield, Lee Ann Goodson, a Republican also from Plainfield, and newcomer Darren E. Bennefield, a Republican from Aurora.
In District 9, voters will select two from a field of four candidates, including three democrats and one republican. Incumbent Democrats Walter Adamic, of Joliet, and Democratic Caucus Chairwoman Diane Zigrossi, of Crest Hill, and a third democrat and newcomer Lauren Staley-Ferry, of Joliet. Republican candidate Annette Parker, of Crest Hill has also filed to run.