Residents question councilwoman's lengthy absence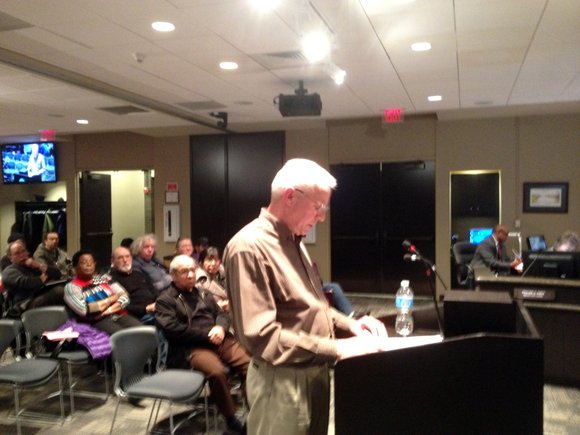 In August of last year, paramedics took Joliet City Councilwoman Susie Barber (4th District) from city hall to the hospital after she had complained of shortness of breath.
Barber has not been at a city council meeting since.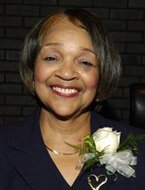 Now, some residents of the 4th District are questioning whether Barber can be replaced on the council for missing so many meetings.
"We are taxpayers of Joliet who pay you $20,000 a year, from what I hear, to our councilperson," Joliet 4th District resident John Sheridan said. "I believe we have the right to expect some type of personal service to our districts in return. I don't believe that is asking for too much."
District 4, Sheridan added, has had no representation during the process of selecting a new city manager, the preparation of the 2014 budget and the short and long term strategy sessions held just last week.
"Enough is enough," Sheridan said.
Sheridan proposed the city adopt an ordinance for the "recall of elected officials." Similar ordinances, according to Sheridan, are in place in Downers Grove, Arlington Heights and other communities. He said there also should be a description of duties of the mayor and council members.
"This is not rocket science. It's very straightforward," Sheridan said. "Put it in print what you do."
Creating new ordinances aside, Sheridan suggested that Mayor Tom Giarrante and a few council members meet with Barber "to have an open and frank discussion about the frustration that District 4 residents are going through."
Jeff Plyman, attorney for Joliet, said the city council does not have the authority to expel members for missing meetings.
"That would require either approval through referendum or some other process, followed by state law," Plyman said.
Amy Sanchez, a resident of Joliet Township, said she and other Joliet residents have tried to "reach out" to Barber via e-mails, text messages, phone calls and other means, but have never heard back from the councilwoman.
Rex Robinson can be reached at rex@thetimesweekly.com. news@thetimesweekly.com