Cousin artists works on display at Lewis University
1/8/2014, 11:35 a.m.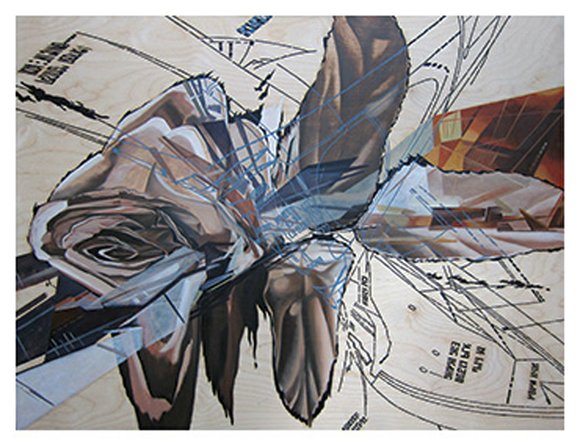 Paintings and photographs by cousins Robert Porazinski and Barbara Eberhard are on display in the "It's All Relative" exhibit in the Brent and Jean Wadsworth Family Gallery at Lewis University in Romeoville.
The free exhibit is open to the public and will be on display from 9 a.m. to 9 p.m. weekdays and 9 a.m. to 5 p.m. on weekends through Jan. 31 in the Art Gallery, located on Lewis University's Main Campus in Romeoville.
A special reception begins at 7 p.m. Jan. 17 in the Art Gallery. A gallery talk with Barbara Eberhard will be from 3 to 4 p.m. on Jan. 23 in the Art Gallery.
Barbara Eberhard is a graduate of Lewis University and teaches photography at the University of St. Francis in Joliet. Eberhard works in an alternative printing style called Gum Bichromate. For more than 30 years, she shared her artistic talent as a photographer for Lewis University's Phillip Lynch Theatre.
Robert Porazinski graduated from the School of the Art Institute of Chicago in 1988 and worked as an illustrator and graphic designer while continuing to focus on his own work. He has been working as a full-time artist for two years and has exhibited in many galleries, showrooms and institutions. Most recently, he has had solo exhibitions at the prestigious University Club of Chicago and the Harold Washington Library.
The Art Gallery is part of the Oremus Fine Arts Center at Lewis University. The Department of Art and Design manages the gallery events, which include Lewis University student shows, local and regional artist shows, annual high school exhibits, faculty shows, academic based exhibitions and cultural and religious based art shows. More information is available about the Art Gallery and exhibits by contacting Natalie Swain, Art Gallery coordinator, at swainna@lewisu.edu.