Joliet reaches agreement with tenants in Evergreen Terrace case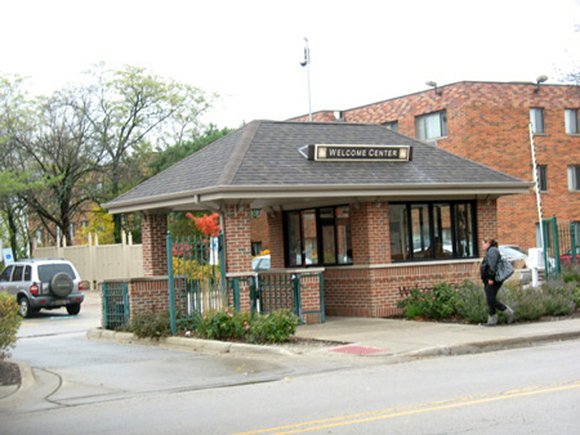 While the case is still not over, the city of Joliet has reached a settlement with tenants involved in the Evergreen Terrace low-income housing complex condemnation lawsuit.
The Joliet City Council on Tuesday voted unanimously to accept the settlement agreement with the group of four tenants who intervened in opposition to the Evergreen Terrace condemnation and had filed two separate lawsuits against the city, according to Jeff Plyman, corporation counsel for Joliet.
If the agreement is approved by the judge in the case, the tenants would withdraw their legal objections to the city's condemnation case and allow it to proceed and dismiss their Fair Housing Act and Community Development Block Grant lawsuits against Joliet. Also, if the city acquires Evergreen Terrace and continues to operate Section 8 rental units on the site, the four named tenants would be allowed to continue to live at the property so long as they maintained their eligibility for housing assistance and remained in compliance with their respective leases.
Should the city acquire Evergreen Terrace, 350 N. Broadway, and relocate the subsidized units somewhere else – a plan by the city all along has been to acquire the property and reduce the density of the development – the tenants would have the right to relocate to the new location as long as they maintained their eligibility for housing assistant and remained lease compliant. They also would have to be eligible for assistance, according to income guidelines for Section 8 housing.
Plyman referred to the settlement as "significant."
"It's another step in the right direction and Joliet is one step closer to being able to gain control of the property," Plyman told The Times Weekly.
The city still is involved in a lawsuit with the owners of the property and that could be settled sometime early this spring.
The city reached a settlement with the federal government in the case in November.
In a related manner, Joliet Mayor Tom Giarrante read a statement right at the end of Tuesday's city council meeting stating that last August when the city first received the then-proposed settlement offer from the Department of Housing and Urban Development, the owners of Evergreen Terrace received a copy of this "highly sensitive document."
Giarrante said he has contacted Will County State's Attorney Jim Glasgow and asked him to investigate the matter as it may be in violation of the law.
"This shameful act is an unprecedented betrayal to the residents of Joliet who in good faith elected us to represent them and their best interests on the Council," the mayor said.
After the meeting, Councilman Bob O'Dekirk accused the mayor of "politicizing," by reading the statement. The mayor, according to O'Dekirk, never told any of the council members his intent to read the statement at the public meeting.
Rex Robinson can be reached at rex@thetimesweekly.com.