Lofty goals for Lockport in 2014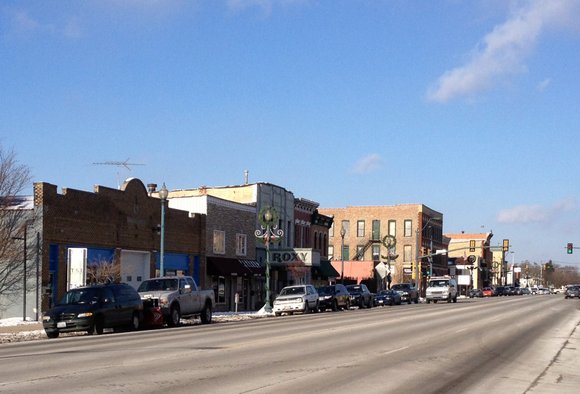 Like many others, elected officials and staff members of area municipalities sometimes make resolutions at the start of the year.
Lockport is no exception to this rule and City Administrator Ben Benson and other city officials have come up with a strategic plan that includes eight priorities going forward.
The priorities include economic vitality, fiscal health, infrastructure, the city's downtown, character and livability, communication and technology, organizational development and regional promotion. Indeed, some lofty goals, but Benson said the strategic plan should help in getting many of these accomplished.
The first two, according to Benson, naturally go hand-in-hand.
"If you don't have economic vitality, you're not going to have good fiscal health," he said. "You can only cut the budget and expenses so much."
One sign of good things to come in that area, according to Benson, are the plans by a manufacturer to move its business from Burr Ridge to Lockport. Meaden Precision Machine Products plans to begin construction this year of a new plant of more than 50,000-square-feet in the Prime Business Park, across from the city's public works building.
The company will bring between 60 to 80 employees to the city, and hopes are that number will grow after the new facility is up and running in 2015, Benson said.
And, while he could not reveal the details, Benson added that there are plans for a mixed commercial and residential development along 143rd Street and the Interstate 355 interchange in what Lockport officials refer to as the city's "Gateway to the North." The Heritage Crossing Corporate Center along I-355 also continues to grow and land new tenants, Benson said.
While attracting new business is essential to the city's economic vitality, retaining business is just as important. For example, Hollingworth Candies in the city's downtown along State Street does a brisk business, but is fast outgrowing its space. Benson said it is very important that the city do everything it can to make sure it can help them with their growing problem.
"It's great to go after new business, but we can't forget about the businesses that have already invested in Lockport," he said. "We need to make sure that we're meeting their needs for municipal services, whatever those needs may be."
Another goal for 2014 for Benson, Mayor Steve Streit and other city officials and staff members is to do all they can to brand Lockport as a regional destination.
They plan to do that via a regional advertising campaign.
Joliet, the city's neighbor to the south, has similar plans on the horizon. Lockport, Joliet and other neighboring municipalities work closely with the Heritage Corridor Convention and Visitor's Bureau on those types of initiatives.
Summer festivals are a great way for any community to attract regional tourism and Lockport officials are looking to do all they can to capitalize on this year's Lockport Old Canal Days festival.
This year the city will be taking the lead role in planning the festival, according to Benson. In recent years, the festival planning was done by the Lockport Chamber. The chamber, however, is still struggling with some financial problems as a result of the failed Log Jam concert that put the organization in debt.