USF Scholarship Ball celebrates 57 years
1/8/2014, 11:53 a.m.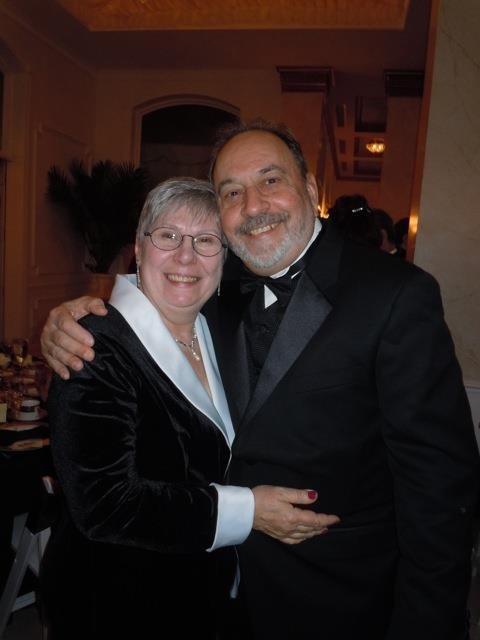 The 57th annual Caritas Scholarship Ball to support scholarships for University of St. Francis (USF) students will be celebrated on Jan. 25, 2014 at the Patrick C. Haley Mansion in Joliet. The ball will feature a live auction of one-of-a-kind items and a special "paddle raise" for scholarships.
"Our theme this year is the 'Caritas Scholarship Ball' and our emphasis is raising funds to help deserving students achieve college degrees," said Michael LaRocco, who is chairing the event with his wife, Kathy. LaRocco, who worked at USF for 33 years, is the retired dean of the university's College of Business and Health Administration and a professor emeritus. Mrs. LaRocco is a double alumna of USF.
"At the University of St. Francis, 68 percent of freshmen are the first to attend college in their families. USF provides more than $15 million in institutional assistance to our students, so the support of Caritas Scholarship Ball sponsors and guests is critical to making the dream of a college education come true for talented and deserving students," said Johnson.
The silent auction of premium items will continue and, for the first time, be available for online bidding, beginning Jan. 10. To view the items and bid, visit www.stfrancis.edu/caritas. Tickets for the ball are $300 per person and, along with raffle tickets, may be purchased online at www.stfrancis.edu/caritas or by calling (815) 740-5065. Reservations are required for the event.
The 2014 Caritas Scholarship Ball Committee also includes Duffy & Rachel Blackburn of Joliet; Cesar & Rose Cardenas of Joliet; Scott & Debra Crowther of Shorewood; Terry & Sue D'Arcy of Shorewood; Ani Johnson of Chicago; Jim & Mary Ellen Klang of Wheaton; Pat & Lora McGuire of Joliet; Mike Mikuska of Joliet; Sam and Cindy Panayotovich of Palos Park; Jesse and Phavinee Park of Burr Ridge; Tyler & Stephanie Qualio of Shorewood; Steve & Ann Randich of Joliet; Jay & Willie Vidmar of Plainfield; and Denise Winfrey of Joliet.