Celebrating a legacy
Local events planned to honor Dr. Martin Luther King Jr.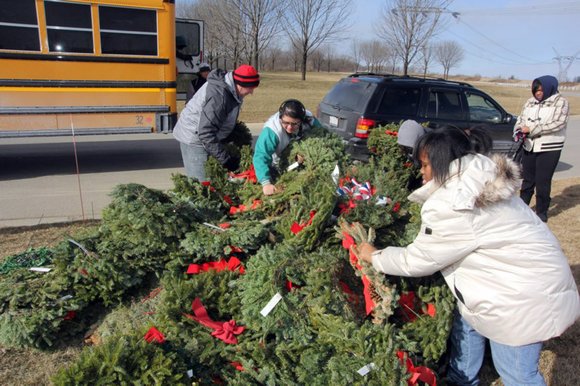 Area leaders are gearing up for a host of events in the coming days to honor Dr. Martin Luther King Jr., who, had he lived, would have turned 85 this past Wednesday, Jan. 15.
Celebrations of Dr. King's life kick-off Saturday in Joliet as the Unity Community Development Corporation hosts the Community Unity Jazz Brunch from 10 a.m. to 1 p.m. Saturday at the Joliet Junior College Renaissance Center, 214 N. Ottawa St. The Times Weekly is a sponsor of the brunch.
To purchase tickets for tomorrow's event, visit: http://www.unitycdc.org/jazzbrunchtickets.html.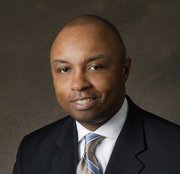 More than 100 guests are expected to attend the brunch which will feature keynote speaker Vincent Cornelius, a prominent civil and criminal litigation attorney who is the principal of a law firm with offices in Wheaton and Joliet. Cornelius was the first African American prosecutor to work for the Du Page County State's Attorney's Office. As an assistant state's attorney, he took more than 200 cases to trial.
R. Dale Evans, who will serve as the master of ceremonies for the brunch, came up with the idea to host a brunch to honor Dr. King's legacy after attending a similar event in Huntsville, Ala., four years ago.
"They had about 800 people there and I thought why not try to do the same thing here in Joliet," Evans said.
In addition to Cornelius who will speak about Dr. King's legacy and how it still resonates today, J.D. Ross, former president of Joliet Junior College who just retired as executive director of the Will-Grundy Medical Clinic, will speak about Dr. King's mission. Also scheduled to speak about Dr. King's methods is Joliet Township High School District 204 Supt. Cheryl McCarthy. Justice Thomas Kilbride will introduce Cornelius. The brunch will also feature the music of the Joliet Township High School Central Jazz Combo.
"It's an opportunity to showcase our diversity as a community," Evans said.
At 7 p.m. on Sunday, Bishop Tavis Grant, the senior advisor and national field director of the Rainbow Push Coalition, will speak at Prayer Tower, 500 Stryker Ave., in Joliet, as part of the annual ecumenical celebration program to honor Dr. King.
Monday is the actual federal holiday for the slain civil rights leader and has become known as the National Day of Service, which ties right in with what Dr. King stood for. Dr. King once said, "Life's most persistent and urgent question is: 'What are you doing for others?' "
About 400 volunteers are expected to gather at 7:30 a.m. Monday in the cafeteria of Joliet Township West High School, 401 N. Larkin Ave., where they will check in and register to do volunteer work at one of more than 20 different sites in and around Joliet following a continental breakfast provided by Great American Bagel and Milano's Bakery. There will be about 200 high school students from Joliet as well as others from the community. All are welcome to participate in the National Day of Service program, according to Evans.
Evans started the program in Joliet about eight years ago with only two projects and said it has been growing ever since.