New jobs with enterprise zone expansion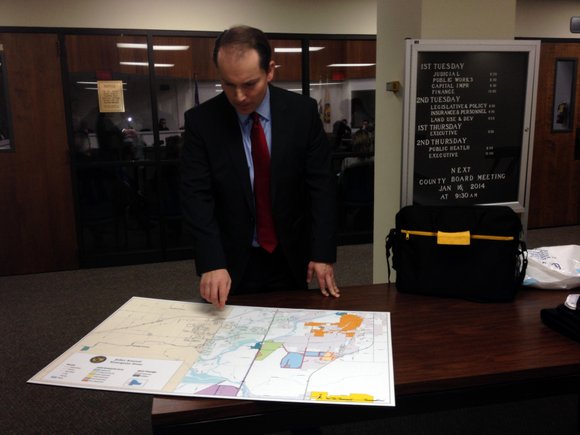 A positive vote expected by the Will County board to bring new businesses into property in and around Channahon could create more than 125 jobs in the near future.
The board is expected to vote to amend the Joliet Arsenal Enterprise Zone ordinance to allow for three new projects, including a 300,000-sqaure-foot warehouse for Hoffman Transportation, a research and development facility for Styrolution America and high voltage command center for Rock Island Clean Line, a project, which will mainly be in Grundy County, but could create many jobs and have a positive impact on employment in Will County, according to Dave Stryker, attorney for Polsinelli, the law firm negotiating the deal to bring the new businesses into the existing enterprise zone. The Hoffman Transportation project is expected to bring more than 100 jobs, while Styrolution's project is expected to generate about 25 jobs. It's too early to tell how many jobs could come as a result of the Rock Island Clean Line project as the project is awaiting approval from the Illinois Commerce Commission.
Created in 2002, the Joliet Arsenal Enterprise Zone allows for companies that build within the zone to receive various tax incentives, including utility tax breaks as well as exemptions on state taxes for building materials.
"This is real positive. This is a tool we have to bring in business," Nick Palmer, chief of staff for the Will County Executive Office said at last week's Executive Committee meeting.
County board member Don Gould (R-Shorewood) said the expansion could mean many new jobs for area residents.
"This is a project the board should support," Gold said.
If approved by the board, construction on the new projects could begin later this year.
Rex Robinson can be reached at rex@thetimesweekly.com.