Many factors combine to reduce heroin overdose deaths in Will County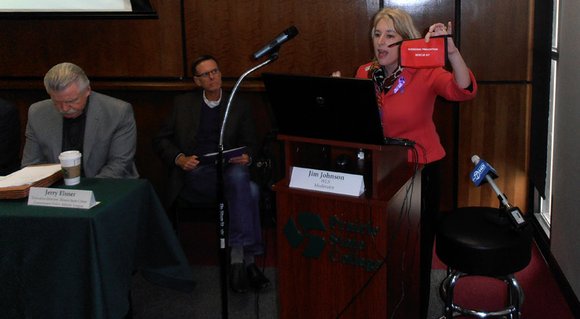 The substantial decrease in deaths last year from heroin overdoses reported earlier this week by the Will County Coroner came as positive news to those who work with addicts.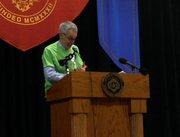 "It's very good news," said Paul Lauridsen, clinical director of Stepping Stones Treatment and Recovery Center in Joliet. "We've been very involved with the broader community-wide effort to prevent people from ever getting started on it, and doing everything we can to encourage people who do have a problem with it to get help."
Heroin overdoses in Will County decreased in 2013 and, according to Coroner Pat O'Neil, there were 35 heroin overdose deaths last year which is a nearly a 34 percent decrease from the 53 deaths in 2012. This was the first year decrease in heroin overdose deaths in Will County since O'Neil began tracking overdose deaths from the drug in the county in 1999.
O'Neil said there really is no way to completely and accurately pinpoint what attributed to the decrease in deaths. However, he did say one thing that may have played a role in the decrease was paramedics and area hospitals being armed with the powerful Naloxone, a drug used to counter the effects of opiate overdose.
Both Lauridsen and Chuck Pelkie, spokesman for Will County State's Attorney James Glasgow, agreed the use of the drug by first-responders certainly has been a big help. Earlier last year, Glasgow said paramedics had made "hundreds of saves" of people overdosing from heroin as a result of using Naloxone.
Glasgow, Pelkie said, would like to see Will County Sheriff's deputies and other law enforcement officers carrying Naloxone as DuPage County Sheriff deputies have just started doing. It makes sense, according to Pelkie, because police officers are most often the first to arrive on the scene when someone is overdosing.
The drug court in Will County is another positive step in combating the heroin epidemic, Pelkie said. The court gives those caught using heroin a chance to stay out of jail for non-violent offenses as long as the complete the "very intensive program" and remain clean.
"The heroin crisis has made everybody step back and look at what we need to do that's different here," Pelkie said.
He said the larger community forum held in the spring (this year's will happen in May) and smaller community-based forums held throughout the year have gone a long way in "raising awareness about heroin and the danger it poses and directing people toward resources to help those who have become addicted."
Glasgow, Will County Executive Larry Walsh, O'Neil and other county officials have embraced the public health component associated with heroin addiction and all agree it needs be addressed "through education, prevention initiatives and treatment," Pelkie said.
"Jim has never shied away from that," he said of Glasgow. "That's why we have the drug court."
In addressing the heroin epidemic, Glasgow, according to Pelkie, takes the "carrot and the stick approach. While the drug court is available to help those addicted, those caught the dealing the drug and those who sell heroin to someone who overdoses and dies are prosecuted to the full extent of the law, according to Pelkie.