Romeoville OKs permit for huge pizza biz expansion
7/2/2014, 10:50 p.m.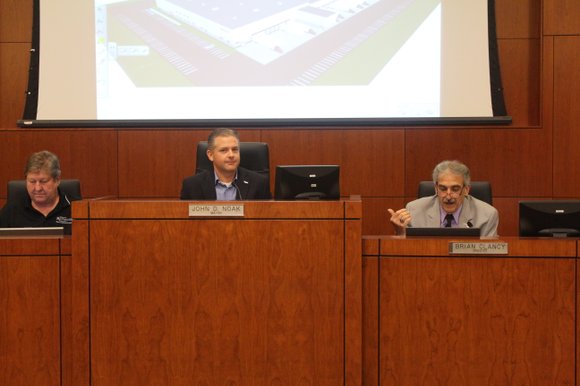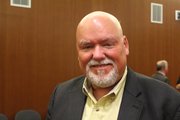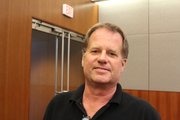 Soon, the tallest building in Romeoville will be a pizza joint.
Aryzta LLC, a frozen specialties producer that manufactures and distributes pizzas under the Great Kitchens brand name to big-box grocers across America, won unanimous approval from the village board Wednesday night to more than double the size of its Romeoville operation.
The vote came after trustees posed questions to Wendy Shapiro, a partner in the development firm applying for a special use permit to construct a warehouse that will rise to 97 feet at its tallest point and will make use of metal panels instead of precast concrete to maintain 'R' values in refrigeration.
Currently, the tallest building in Romeoville is the 76-foot KeHe Food Distributors warehouse.
A few citizens expressed concerns over the impact of the development on property values and three officers with Chicago Tube & Iron Co.—a South Creek 10 industrial park neighbor—objected before Aryzta ultimately was granted the waivers it deems necessary to optimize efficiency using a high-tech automated racking distribution system.
Shapiro said the company will teach current workers new skills and add an additional 30 employees to its Romeoville workforce, which has ballooned from 100 to 800 since Aryzta—a Swedish-based firm that also produces baked goods—first opened its doors in the village.
"From a taxpayer standpoint, to see a $100 million project come in to our village, into our school district, into our park district—it's just such a huge project to be coming in, especially at this time," 25-year Romeoville resident Steve Engel said. "The taxpayers are getting hit. Property taxes are going up.
"Any time we can add to the base, especially with Bolingbrook hospital about to come off the tax rolls—that was a state decision—we're going to miss all that revenue. And the Promenade out in Bolingbrook I hear is going to be devalued. So, we're going to lose tax dollars there. Any time you can bring in a $100 million project, let's not quibble about the height. It's an industrial park."
"Chicago Tube & Iron, when they came into this Village, came in front of me when I was sitting as a school board member for Valley View schools and got a five-year, 50 percent tax abatement. These people aren't asking for a tax abatement," said Don Moran, a Romeoville resident of eight years, speaking on behalf of Sheet Metal Workers Local 265.
"I'm not sure it would matter if it was higher or it was more spread out farther, we'd get a lot of work either way," he said. "We do the roof deck—the metal deck—or we do sheet metal walls. I don't think they're unattractive—obviously.
"Our local union has experienced a lot of unemployment since the fall of '07. The year before the stock market crashed the construction industry crashed in this area—actually—across the country. We've lost 1,000 members to our local. We still have 372 members out of work as of today. ... Anything that brings construction jobs to this area—if it doesn't have a huge impact with the population—I'm really in favor of it."