Second On the Rock in Romeoville follows success of original Joliet bar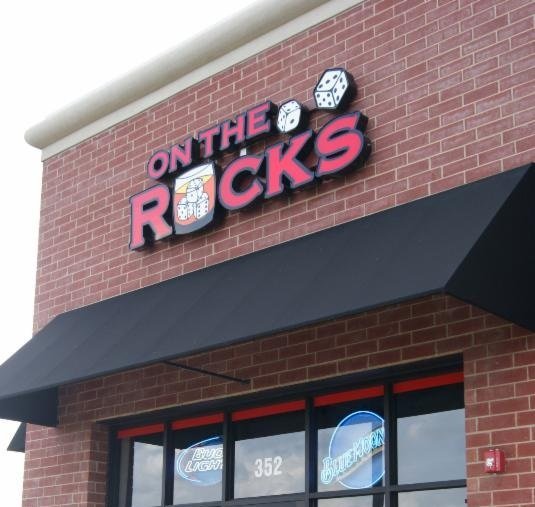 The success of On the Rocks in Joliet has prompted owners to open a second, larger version of the popular bar in Romeoville.
The new business, which will feature food, live entertainment and video gambling, held its grand opening Saturday at 352 S. Budler Road.
Manager Colleen Allton, who transferred to the new location from the one in Joliet, said owners Doug Wuerfl and Robert Boldygrew have taken what they know works for their upscale sports bar and used it to create their new venture.
It is about twice the size of their original location and, unlike Joliet, will have a kitchen that will serve pizza, panini sandwiches and appetizers, she said. The extra space allows them to have a party room, more than a dozen 55-inch, flat-screen televisions and video gaming machines, which will be installed soon, she said.
"They have a great little bar in Joliet," said Allton, a Plainfield resident. "This one will have a little more space, and some improvements on that. ... Your first project is always your learning project."
"I'm so excited about the grand opening," said Allton, who has been working to get the bar launched for weeks.
The 21-and-over bar will also provide entertainment on a regular basis, including live bands, karaoke and DJs. There will also be dart boards and dart teams, more than 50 craft beers, and an extensive drink and martini menu.
On the Rocks will be open from 11 a.m. to 1 a.m. Monday through Thursday, 11 a.m. to 2 a.m. Friday and Saturday, and 11 a.m. to midnight Sunday.
Contact Karen Sorensen at Karen@TheTimesWeekly.com.