Fan to play with Slammers during 'Battle of Sexes' game
7/5/2014, 3:24 p.m.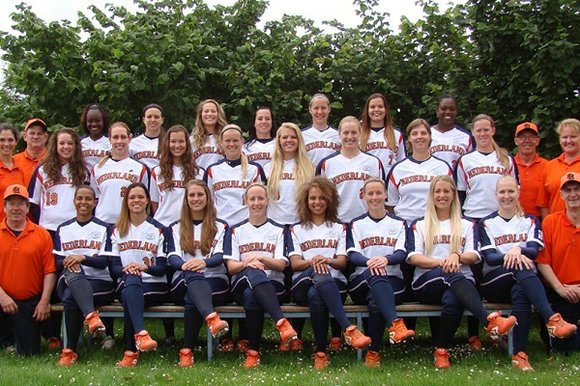 The Joliet Slammers issued this news release on an upcoming "Battle of the Sexes" game being held July 14, during which a fan will selected to play with the team:
The Joliet Slammers presented by ATI Physical Therapy are taking on the Dutch National Fast Pitch softball team in a "Battle of The Sexes" game on Monday, July 14th at Silver Cross Field. First pitch is at 7:05 PM with gates opening one hour prior. One lucky fan will be able to suit up with the Slammers by bidding for a roster spot on ebay starting Friday at 8:00 AM (CST).
In addition to earning a spot on the Slammers roster for this special event, the winning bidder will take home their very own Slammers jersey and hat, have their own locker for the day, take batting practice with the team, enjoy pre-game and post-game meals with the team, and have four Club tickets for friends and family included.
Bidding for this once-in-a-lifetime opportunity will close exactly one week after it starts, providing the newest member of the Joliet Slammers with a full weekend to prepare. Slammers General Manager Chris Franklin looks forward to the Slammers newest addition.
"We're all excited for this event and we look forward to adding to our roster. It will be a fun opportunity for sure, but our winner must be informed – this is not slow pitch, the Dutch are bringing the heat!"
The Joliet Slammers presented by ATI Physical Therapy play at Silver Cross Field in downtown Joliet, Illinois, and are members of the professional, independent Frontier League. The Frontier League is a 14-team league entering its 22nd season of play in 2014. Tickets for the Battle of The Sexes, 4th of July weekend, and summer concerts featuring Dickey Betts, Eric Hutchinson, and Hopstring Fest are all available by visiting the Slammers box office, calling (815) 722-2287, or online at www.jolietslammers.com.