Wayne's Words: Joliet in no-win situation when it comes to gambling
Wayne Horne | 7/9/2014, 11:49 a.m.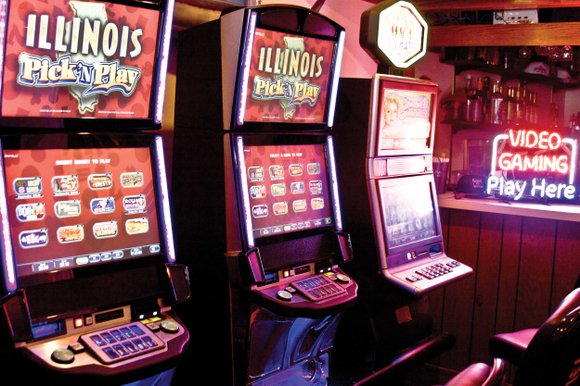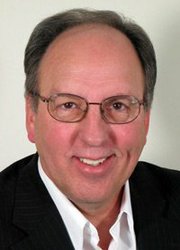 The Illinois Gaming Board released its June report this week. It comes as no surprise that casino revenue continues to decline when compared to year over results from last year.
In 2013, the state of Illinois' share of casino revenue was $39.4 million in June. This year, the June 2014 share of casino receipts was $35 million. The state share of video gaming revenue, according to the latest IGB video gaming report, is $13 million. The combined total of casino and video gaming revenues is $48 million for the month. Since January, the number of video gaming terminals has increased by about 2,000 for a total of 16,380 statewide.
The state of Illinois receives a larger share of video gaming revenue than municipalities. While statewide revenues from video terminals have more than offset the loss in casino revenues, the opposite is true for local municipalities. Joliet, for instance, received $206,300 more in June 2013 than it did in June 2014. Video gaming revenues amounted to only $34,000 as of the last report in May. Joliet has added 35 of its 229 terminals since January.
When video gaming was implemented in Illinois, many municipalities opted out of allowing the terminals in their jurisdiction. Pressure from businesses and service clubs, such as VFW and American Legion posts, however, prompted most communities to reverse course and allowed machines in their authority. Everyone wanted a "piece of the action," so to speak. Only four communities in Will County do not allow video gaming terminals: Bolingbrook, Frankfort, Plainfield and Shorewood.
Apparently the desire for "piece of the action" is far from over. There are a total of 607 video gaming license applications pending before the IGB, including six in Joliet. Another six have been submitted by people or companies with Plainfield addresses. As noted above, Plainfield does not allow video gaming by village ordinance.
The total number of video gaming terminals in Will County is apparently at least one cause of why gaming revenue has decline so much in Joliet. The city needs to find a new source of revenue to replace gambling. People have figured out that video terminals are a desirable alternative to casinos. The more video terminals proliferate in Joliet, the more revenue the city stands to lose. Perhaps it is time to introduce an ordinance to limit the number of video gaming terminals allowed in Joliet similar to the way liquor licenses are capped.
Another piece of information that caught my attention this week was an op-ed piece in the Chicago Tribune that strikes a beat at the local level. Seems the College of DuPage is looking to collect some State of Illinois funds from the same source from which our own Joliet Junior College is seeking help. The same priority list naming JJC includes COD for about $20 million in funds to complete a building project that's already built.
The editorial questions whether or not COD should be allowed to submit proposals for a new project using the same funds already appropriated for the completed project but not yet released. Our own JJC says it has already identified a source of funds to complete the downtown City Center Campus on the inside. JJC has said in previous published accounts that the source of the revenue to complete the building will not jeopardize any other projects the college deems necessary.
The only conclusion from such statements is they don't need the money. Therefore the funds should be deleted from the project list on the Illinois Community College Board grant list for 2015. After all, the state of Illinois is hard up for money, according to all the reports seen on a daily basis. What do you think?
One last thing… Next week's Joliet City Council meeting agenda should include Councilman Jim McFarland's requested reports regarding the status of all the fire hydrants in the city. This is supposed to be a detailed report, according to City Manager Jim Hock's statement at last week's council meeting.
According to Fire Chief Joe Formhals, about 4,500 hydrants will be flushed and inspected this year. That's about 250 hydrants per week every week until the end of October. Only slightly over 3,000 hydrants have been flushed and inspected since 2012, according to previous reports. Stay tuned…
Contact Wayne Horne at whorne@thetimesweekly.com.