Possible buyer eying former Al's Beef restaurant
7/14/2014, 6:16 p.m.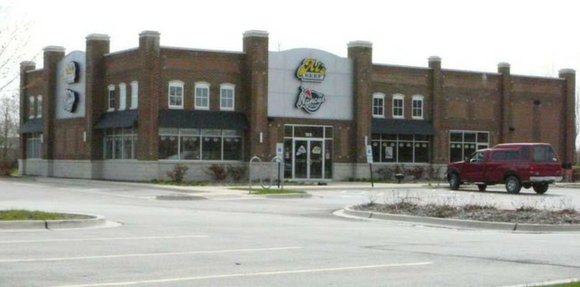 Dash any thought that Al's Beef/Nancy's Pizza will be reopening its Shorewood location, but the restaurant's vacancy could be short-lived, the broker marketing the property said.
The 189 Brook Forest Ave. restaurant shut its doors last month, and the company that confirmed the closure is permanent via its Facebook page.
"Yes, unfortunately it closed! We are moving toward smaller stores and realized it didn't fit our future development plans. We will definitely miss the town and all the great people there."
The 5,299-square-foot fast-food restaurant, which opened in 2007, is being eyed by at least one potential developer who is interested in converting the space into a sit-down restaurant, Realtor George Petri said. The interested buyer will be touring the property at the end of the month and expects to make a decision within 30 days, he said.
He declined to say what type of restaurant the prospective buyer might be considering.
The monthly rental being asked is $8,831 a month; the sale price has not been disclosed.
The combo beef-pizza restaurant opened to great fanfare nearly seven years ago, when it became one of the first outlots to be built on the of the then-new Route 59 Jewel-Osco store. Online critics of the location, however, complained that one of the site's flaws was it was set too far off the road to be well seen and drivers unfamiliar with the area had a hard time figuring out how to reach it via Route 52.
The decision to close the restaurant came at about the same time Lewis University announced it would be closing its nearby Shorewood campus, which is located at 247 Brook Forest Ave. on the same shopping center property. The school will end all of its programs there by Dec. 31.
Contact Karen Sorensen at Karen@TheTimesWeekly.com.