Police officers to get training on heroin overdose treatment
7/17/2014, 8:25 p.m.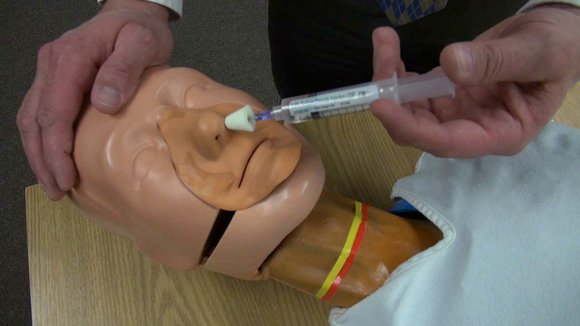 Members of the Will County Board Thursday approved a resolution to implement a Narcan Distribution Program to train local law enforcement officers how to administer the antidote to reverse the effects of a heroin overdose.

"I applaud our county board members for moving this important program forward," said Will County Executive Larry Walsh.

"Through the efforts of Will County HELPS (Heroin Education Leads to Preventative Solutions), we have successfully raised awareness to this terrible drug. Creating a training program for our police officers to use Narcan is another essential tool in our fight against heroin use."

Reed Bible, chairman of the Judicial Committee for the Will County Board, agrees with the importance of establishing this program.

"I am glad Will County continues to be on the forefront of addressing heroin use as a health issue and not a criminal act," Bible said.
"Since we have been addressing heroin abuse in a compassionate way, we have been able reduce the number of overdose deaths. The Narcan program will continue this enlightened approach of fighting heroin."

In 2013, Will County reported a 30 percent reduction in the number of heroin overdose deaths and officials attribute this directly to expanded educational programs throughout the county. To date, Will County has reported 14 heroin overdose deaths which is significantly lower than previous years.

Kathleen Burke will lead the new Narcan distribution program and work with law enforcement agencies across the county to establish a training schedule. The Will County program will be administered through with the Will County Health Department.

"Will County has been a leader in raising awareness to the problem of heroin in our communities," Burke said. "I am proud to be part of this initiative that will save lives and help those affected by heroin use get into treatment."

The Will County Narcan Distribution Program is being funded through a grant from the Department of Justice.