Man takes child as he flees domestic battery arrest, police say
Karen Sorensen | 7/23/2014, 5:33 p.m.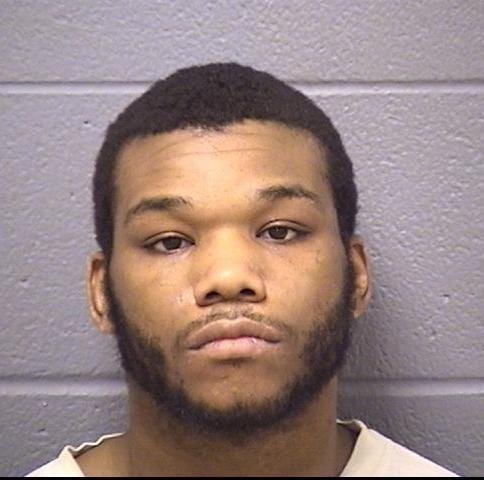 A Joliet man took his 3-year-old child with him as he fled from police wanting to arrest him on a warrant for beating his girlfriend and leaving his children unattended, Joliet Police Cmdr. Al Roechner said.
Marvell L. Beals, 20, faces a list of charges as a result of the two incidents that took place Tuesday and three weeks earlier.
In the first case, it's alleged that Bealls got into a physical fight with his girlfriend at about 5 p.m. July 1 at the 363 N. Broadway St. home they share, Roechner said. The pair were arguing over money when he punched the victim in the head, held his arm against her neck and bit her upper arm, he said.
The woman was able to free herself and fled the apartment to call police because she had no phone, Roechner said. She left their four children -- ages 4 months to 4 years -- behind in Beals' care, but when she returned with police, he was gone and the children were alone, he said.
A warrant was issued for Beals arrest on three counts of domestic battery and four counts of endangering the life/health of a child.
Police were called back to the residence at about 10:50 a.m. Tuesday when Beals returned and his girlfriend refused to let him stay, Roechner said. When officers arrived, Beals -- who was holding his 3-year-old child -- took off running and was chased through the building and out into the parking lot, where he was eventually captured, he said.
The child was not hurt in the incident, he said.
Beals was subsequently charged with criminal trespass to property, endangering the life/health of a child and resisting a peace officer. He is being held in the Will County jail in lieu of $5,000 bond.
According to jail records, Beals was previously arrested on a domestic battery charge in May and was out on $5,000 bond.
Contact Karen Sorensen at Karen@TheTimesWeekly.com.